Hilario Durán - piano, Roberto Occhipinti - double bass, Mark Kelso - drums
One of the world's most innovative creators of Afro-Cuban music & Latin Jazz.
"Hilario Durán is an unparalleled pianist, as well as being a composer and arranger of the first order…one of the greatest Cuban pianists of the 20th century". —Chucho Valdés
Hilario Durán is a mature piano virtuoso, who chooses the adventurous and orchestral approach to his instrument, influenced by his rich experience as composer and arranger. His trio with double bassist Roberto Occhipinti, the anchor of many classical, latin and jazz ensembles, and Mark Kelso, one of the world's best Latin drummers, fuses jazz with essential Cuban rhythms.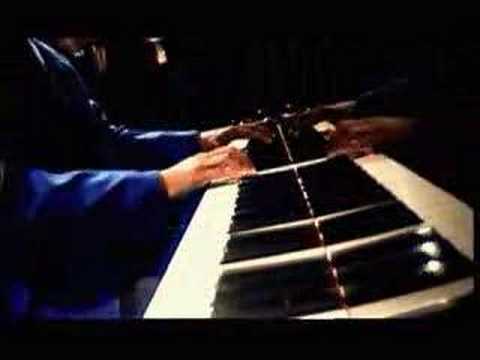 In the seventies Durán was Chucho Valdés' chosen successor in Cuba's most modern big band, Orquesta Cubana de Música Moderna. In the eighties he worked with Arturo Sandoval and Dizzy Gillespie, and since then he has toured the world with his own bands, and also performed with musicians as varied as Michel Legrand, Paquito D'Rivera, Jane Bunnett, Horacio 'El Negro' Hernandez and Michael Brecker.
Hilario won the Canadian Juno and National Jazz Awards several times, is a
Grammy Award nominee and was recipient of the 2007 Chico O'Farrill Lifetime
Achievement Award. In 2009 he was named one of the 10 most influential Hispanic Canadians.
Duran's formal music training, combined with a deep understanding of traditional Cuban music, as well as a love for jazz, allowed him to play a key role in the integration of Afro-Cuban music and jazz. Aside from the trio, he leads his own 20-piece Latin Jazz Big Band and was featured recently as a guest soloist and arranger by the WDR Big Band Cologne in a program of his own compositions.
The Hilario Durán Trio's seasoned musicians bring both spirit and soul to musical expression and while playing together their talents are released with explosive force. A true working trio, they have toured extensively in the US with notable performances in Rochester, Cleveland, New Orleans and New York and also played at all Canadian jazz festivals as well as festivals in Japan, Mexico, Iceland, Italy, Cuba, the Netherlands and the UK.
"Coming very close to sounding like a Latin jazz big band. This is quite a feat for a trio'"
- Jazz Times
"Durán is a keyboard lion with taste and style."
- Frank van Herk, De Volkskrant (NL)
"Hilario is simply one hell of a modern jazz pianist who is gifted with what old-time barrelhouse and boogie players used to call 'a left hand like God', and a fertile harmonic and melodic imagination".
- Robert Palmer, jazz writer
"Hilario Durán is about the hottest pianist in any given genre... one of the true genius musicians in modern jazz, with a lot to say and more to come."
- The All Music Guide
"A pianist and composer of remarkable virtuosity...marvelous music..."
- Allaboutjazz.com
www.hilarioduran.com