Joe Stilgoe - piano/vocals, Ben Castle - saxes, Ben 'Bam Bam' Reynolds - drums, Tom Farmer - bass
4 very special Christmas shows (8.15pm and 11.15pm perfrormances each night) with the one and only Joe Stilgoe and band ... this one's a cracker! (Book Early To Avoid Disappointment)
"Gorgeous playing, amazing voice, great tunes. Sigh." Tim Minchin
"If ever a young man was destined for great things, it's Joe Stilgoe." Don Black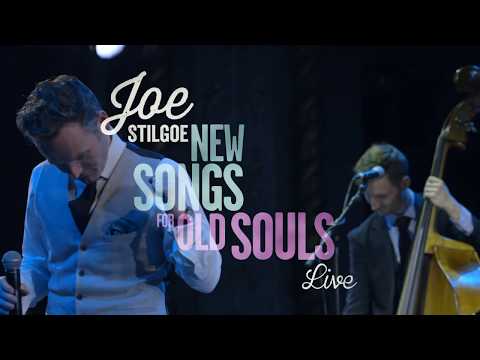 BIOGRAPHY
Joe is a singer, pianist and songwriter, touring constantly around the world with his band and as a solo act, having appeared at Ronnie Scott's, the Royal Festival Hall, The Queen Elizabeth Hall, The Barbican, The London Jazz Festival, The Royal Albert Hall, Cheltenham Jazz Festival, Edinburgh Festival (Time Out award), Henley Festival, Barbados Festival, Sardinia Jazz Festival, Sicily Jazz Festival, Montreux Jazz Festival, Dubai Jazz Festival and in jazz clubs from New York to Berlin to Kuala Lumpur. In 2011 he made his solo debut at the Edinburgh Fringe where his show One Hour! was a sell-out and garnered much critical acclaim (5 stars in The Scotsman). Having signed to Candid Records in 2008, he then left the label after releasing his first album I Like This One to self fund his second, the 2012 released We Look To The Stars. On the day of release it went straight to the top of the jazz charts while pulling in rave reviews from the national press and attracting new fans from Tim Minchin to Chris Evans to Sir Michael Parkinson. He has recently been booked to appear at the prestigious London Jazz Festival, and with collaborations with British jazz legend Claire Martin and comedian Alexander Armstrong, Joe's career is expanding to contain the promise that Radio 2 recognised when they commissioned a pilot for his own radio show earlier this year.
As a sought after cabaret act for private, charity and corporate events he regularly performs at the most exclusive parties, for a clientele as diverse as Madonna, Mark Ronson, Sir David Frost, Prince Edward, Sir John Major and Tom Ford.
Joe has worked extensively on radio, appearing on the Now Show and The Horne Section for Radio 4, and has been a contributor and special guest with Alan Carr, Michael Parkinson and numerous other Radio 2 programmes including Friday Night Is Music Night. He has also appeared a number of times on Television, most notably in Never Mind The Buzzocks, and least notably in Bargain Hunt.
He is a founding member of the hit comedy show, The Horne Section
He writes the songs, sings them, plays them and creates the arrangements –all with a panache that leaves the rest of us bug-eyed… From the first track, which swings like mad, to the last, a delicate reworking of Waterloo Sunset, it's a delight." The Observer
"He comes up with as many neat hooks and choruses as a true pop veteran." The Sunday Times
"Excellent" The Times
"Delightful...clever, witty and charming" ***** The Scotsman
"Musical virtuoso" The Independent
"Genius" The Herald
"More talent than you can shake a walking stick at." David Finkle, Back Stage, New York
"He is every bit the musical marvel that his last name might suggest. You'd do well to remember it since, I trust, you'll be hearing a lot more from Joe Stilgoe in the future."
Lynn DiMenna – Cabaret Scenes, New York
WHAT REAL PEOPLE SAY
"A truly remarkable singer songwriter, not to mention outstanding piano player… I thank you for creating that most exciting of moments when, as a lover of good music, you know you have seen and heard something remarkable." Sir Michael Parkinson
" Not since Oscar Peterson's halcyon days have I heard a jazz piano player who could be compared to such a great artist in both technique and inspiration." Sir John Dankworth