LINEUP: Kyle Eastwood (bass), Andrew McCormack (piano), Quentin Collins (trumpet), Brandon Allen (sax), Chris Higginbottom (drums)

Prolific Bassist/Composer Kyle Eastwood is back for 4 nights at Ronnie's...

"considerable charm and unassuming excellence" (The Times)
In the 17 years since the release of From There To Here, Kyle Eastwood's first album as a leader, the multi-talented double bassist, composer and producer has forged a dynamic musical path. His artistry is eclectic, yet refined, and transcends the boundaries of jazz by exploring an ever-widening range of musical influences. While continuing to develop his parallel career as a composer and arranger on his legendary father Clint's Oscar nominated films "Mystic River," "Million Dollar Baby" and "Letters from Iwo Jima," Eastwood has reaffirmed traditions while creating truly contemporary, lyrical and melodic jazz. He has flirted with electro-jazz cool on Paris Blue (2004); delved into 70s-tinged "smooth jazz" accents and grooves on Now (2006); and gone "arty" urban chic on the subtly mixed Metropolitan (2009).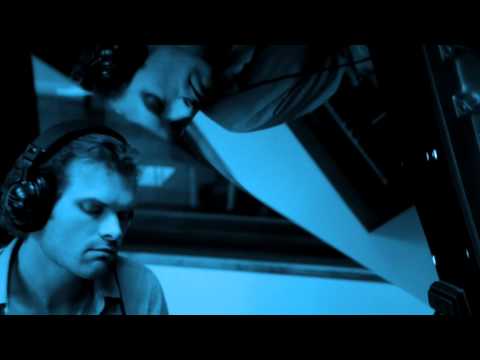 Eastwood's latest release Time Pieces is all at once a fresh landmark in Eastwood's discography and a culmination of a recent reassessment of his personal and artistic aesthetic that began with the release of Songs From the Chateau in 2011. The new phase of his career has involved a powerfully swinging, yet eminently sensual quintet of young English musicians: starting with Andrew McCormack (piano), Quentin Collins (trumpet and flugelhorn) and now including Brandon Allen (tenor and soprano sax) and Ernesto Simpson (drums). Eastwood brilliantly confirmed this new creative foundation on The View From Here (2013), often giving the impression of connecting with jazz archetypes while focusing on the pure joy of group interaction.

Kyle Eastwood grew up in Carmel, California, as the eldest son of actor Clint Eastwood. As a child he listened to records of jazz stars such as Duke Ellington, Count Basie and Miles Davis playing in the house. His father had been attending the Monterey Jazz Festival since it began in 1958 and when his children were born it became a yearly family outing. Over the last 2 decades he has toured extensively around the world, performing at the likes of The Olympia (Paris), Jazz in Marciac (France), The Monterey Jazz Festival (California), Jurasum Festival (S. Korea), the Blue Notes in Tokyo and New York & at Ronnie Scott's (London).
PRESS:
"Eastwood's music is all about style" (Jazzwise)
"Eastwood and his band create music from the heart: uplifting, reflective and beautiful." (Bruce Lindsay, All About Jazz)
"Kyle Eastwood's band are a hot live act. Driven by Eastwood's bass guitar , they inject life into audiences, getting them moving and grooving" (BBC Music Online)
"Very sharp work. There's no denying Kyle has imagination and skill" (The Observer)