LINEUP CONFIRMED:
Nicola Conte (guitar), Melanie Charles (voc), Magnus Lindgren (Sax & flute), Pietro Lussu (piano), Luca Alemanno (double bass), Marco Valeri (drums)
The new edition of the JAZZ COMBO will showcase the talent of young upcoming star singer MELANIE CHARLES from the black American jazz NEW YORK scene as well as the Italian drummer MARCO VALERI & bassist LUCA ALEMANNO which are on everybody's mouth in Italy at the moment, together with astonish Swedish saxophone & flute player MAGNUS LINDREN who also did all the great arrangements on Nicolas albums and pianist PIETRO LUSSU long time member and cornerstone of the JAZZ COMBO sound.
They all will perform and present the music from the album FREE SOULS as a worldwide premiere in London launching the release of the record.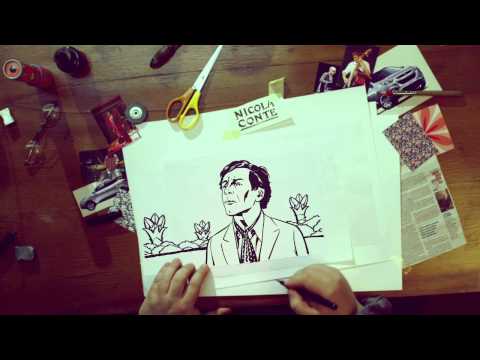 Italian DJ and producer Nicola Conte became famous with his loungey brand of jazz that relies extensively on bossa nova, but is also heavily influenced by the swinging soundtracks of Italian films in the '60s and '70s, plus touches of ethnic music and kitsch.