Booking now closed, a few tickets still left on the door.
+ Special guest on the 7th Jan: Vincent Gardner from the Jazz at The Lincoln Centre Orchestra!!
Classics from the big band canon sit alongside specially commissions and arrangements in the re-invigorated NYJO, a world class big band featuring some of the UK's finest young jazz musicians.
This is a band on blistering form, fresh from major gigs with guests including Soweto Kinch, Tim Garland and Liane Carroll, and of course their triumphant night at The Proms in 2012.
Under the direction of Mark Armstrong the band promise a thrilling night of big band jazz as they take the stand in the world's most famous jazz club.
NATIONAL YOUTH JAZZ ORCHESTRA
The National Youth Jazz Orchestra (NYJO) is one of Britain's longest-running ensembles for young people under 26 playing big-band jazz. Founded by Bill Ashton OBE in 1965, the orchestra offered aspiring young musicians the opportunity to rehearse, write and gain experience in live performance at a time when UK jazz education was in its infancy. Since then the orchestra and the training bands of the NYJO Academy have met to rehearse almost every Saturday morning to deliver a creatively challenging experience within an informal environment.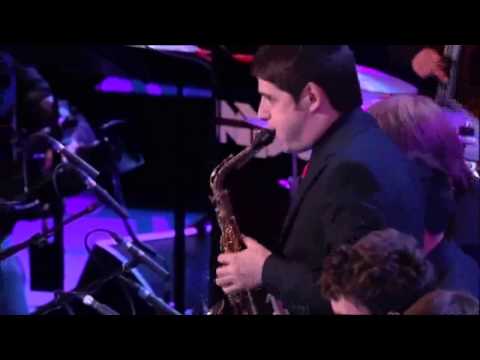 NYJO features 23 musicians and vocalists from around the UK, most of whom go on to become professional musicians. Alumni include Guy Barker, Mark Nightingale, Gerard Presencer, Pete Long, Dennis and Winston Rollins and Amy Winehouse. Members are encouraged to write their own arrangements and compositions, thereby creating a diverse repertoire to draw on in addition to classic big band standards.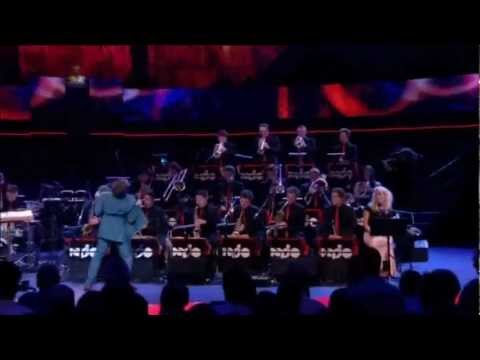 Along with UK venues ranging from theatres and clubs to the Barbican Hall in London, Symphony Hall in Birmingham and Usher Hall in Edinburgh, NYJO has visited Europe, the USA, Australia and New Zealand and appeared on TV and radio. Projects and workshops with Music Education Hubs and schools are also an important element in NYJO's schedule, as part of its aim to raise the profile of jazz among young people. Recent highlights have included the orchestra's annual residency at Ronnie Scott's, the Gateshead and London Jazz Festivals, a collaboration with the German Youth Jazz Orchestra and multiple national TV and radio appearances including a televised performance in the 2012 BBC Proms.
NYJO has around 40 albums to its credit. The Change, was released to critical acclaim in September 2012. NYJO celebrated its 50th anniversary in 2015 with a year-long programme of events including special performances with guest artists and former members and the recording of a new double album, NYJO FIFTY, released in November 2015. In spring 2015 NYJO announced that HRH The Earl of Wessex KG GCVO has become its Royal Patron and its success in being awarded the prestigious 'Jazz Educator of the Year' Award at the All-Party Parliamentary Awards for Jazz 2015.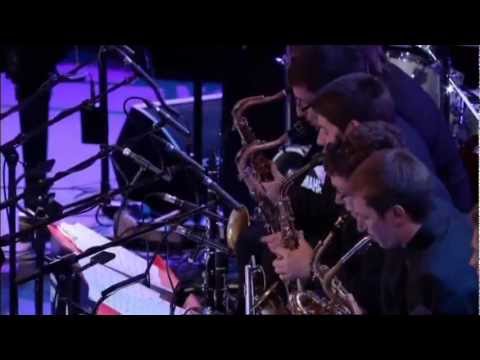 Line up confirmed:
Music Director - Mark Armstrong
Flute - Rosie Stano
Alto saxophone - Jim Gold & Sam Glaser
Tenor saxophone - David Healey & Tom Ridout
Baritone saxophone - Jess Holder
French horn - Anna Drysdale
Trumpet - James Davison, Tom Dennis, Alistair Martin, Tom Syson & Jake Labazzi
Trombone - Rory Ingham, Owen Dawson, Chris Valentine & Maddie Dowdeswell
Bass Trombone - James Buckle
Guitar - Nick Fitch
Piano - Rupert Cox
Bass - Joe Downard
Drums - David Dyson
Percussion - Max Mills
Vocalist - Isobel Gathercole, Ellie Bignall & Freddie Benedict
@NYJOuk
Support: The Ronnie Scotts All Stars
The Ronnie Scott's All Stars are comprised of some of the greatest talents on the U.K scene, including some of our most regular performers James Pearson (piano), Sam Burgess (bass) and Pedro Segundo (drums)
James Pearson:-
Musical Director at Ronnie Scott's and the owner of a ferocious piano technique coupled with a sense of musicality rarely heard, James Pearson is one of the most exciting musicians to have emerged from the U.K in the last 25 years. After working with him, the late jazz legend Sir John Dankworth declared: "James Pearson is an exceptionally gifted artist. His masterful playing makes him head and shoulders above the rest of his contemporaries. He shows signs of true greatness".
Sam Burgess:-
Double Bass Despite only being in his early 30's, already Sam is a stalwart of the UK jazz scene. As well as appearing on numerous film soundtracks such as 'Bridget Jones's Diary' and 'Hannibal'. Sam's thumping, pounding, relentlessly driving bass lines have been heard accompanying the likes of Bob James, Billy Kilson, Gary Novak, Joe Lock, Dave Kekowski, Guy Barker, Dave O'Higgins, Pete King, Gareth Williams, Claire Martin, Jim Mullen, Alan Barnes, Tim Whitehead, John Horler, Gwyneth Herbert, John Dankworth, The BBC Big Band and Robbie Williams.
Pedro Segundo:-
At 22 years old Pedro Segundo, Portuguese drummer joins the James Pearson Trio at Ronnie Scott's Jazz Club.
Born and raised in Lisbon, picked up the drums seriously at the age of eight starting studying classical percussion a year later. In June 2011 he graduates from Guildhall School of Music and Drama in Timpani and Classical Percussion. His musical ability combines a blend of styles creating a unique sound on the drum set. He has played regularly with Dennis Rollins, Femi Temowo, Mário Franco, Cleveland Watkiss and many other artists touring in festivals all around the globe.
Other regular performers include:
Dave Ohm (drums), Natalie Williams (vocals), Alex Garnett (sax), Nigel Price (guitar), Steve Rushton (drums), Polly Gibbons (vocals), Alistair White (trombone), Gary Baldwin (hammond), Al Cherry (guitar), Matt Home (drums), Alan Barnes (sax), Ralph Salmins (drums), Arnie Somogyi (bass), Mark Smith (bass), James Nisbet (guitar), Pete Long (sax), Gerard Presencer (Trumpet), Dave O'Higgins (sax), Alec Dankworth (bass), Steve Fishwick (trumpet) and others...
To find out more, please go to:
www.myspace.com/thejamespearsontrio