Booking now closed, a few tickets still left on the door.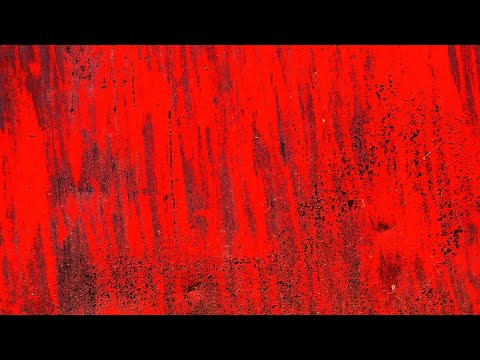 Russell Ferrante - piano & keyboards, Bob Mintzer - saxes, Dane Alderson - bass, William Kennedy - drums
Superb, classy jazz-fusion band, combining a sophisticated rhythmic approach with top notch arrangements and brilliant solos. Always hugely enjoyable this tour features a refreshed line-up. With Russell Ferante on piano and keys, drummer William Kennedy and superb saxophonist Bob Mintzer plus the exciting new recruit bassist Dane Alderson
In music, time flies, styles unstoppably evolve, and bands come and go. But there are also rare stable, forward-moving forces on the scene, one prime example in jazz being the Yellowjackets. As of 2011, this beloved eclectic, electro-acoustic jazz band that keyboardist Russell Ferrante and bassist Jimmy Haslip built celebrates the ripe young, deep age of 30, a milestone commemorated with another powerful and heartfelt album, fittingly named Timeline.

In fact, Timeline is a special occasion on more than just the 30th anniversary front, also being the first step in a new relationship with the respected jazz label Mack Avenue Records, and the first new album with an important alumnus back in the ranks, the dynamic and flexible drummer Will Kennedy. Kennedy, who worked with the group for ten years and appeared on half its discography to date, returns to the ranks after a dozen years away. He fits seamlessly into the band, alongside Ferrante, Haslip and the multi-talented saxophonist-composer Bob Mintzer, whose critical role in helping define the group's current sound goes back to 1991.
For longtime Yellowjackets fans, the new album arrives as a confirmation and extension of the high expectations for this band. For new listeners, it's an ideal introduction. Timeline is the band's 21st official recording not including special side projects and guest spots. The band's background gleams with various honors, including 17 Grammy nominations and two Grammy awards to show for their efforts - so far.

As Haslip explains, "We get extremely engaged with every project and we try to elevate and open things up. That's always the goal with every project. I'm not saying we always succeed. But the focus is to always try to do something that is hopefully engaging. And being that Russell, myself and the guys in the band have a certain chemistry." He adds, with a laugh, "It's not easy to accomplish this after thirty years."
Yellowjackets, as a unit, was actually assembled for guitarist Robben Ford's popular 1978 album Inside Story. Remembering back to the Inside Story project, Haslip laughs "I wasn't even thirty years old when we did that. I think I was 26 or 27.

About a year later, in 1980 we got a deal with Warner, through Tommy Lipuma, to do an instrumental record! That was a really exciting moment, to actually realize that we had been signed by a major record label to do an instrumental project. Our first recording, Yellowjackets, was released in 1981."

And from those humble, auspicious and unforced beginnings grew the long and ongoing saga of one of jazz' most long-lasting bands. Another early blast of affirmation came after they received a Grammy nomination for that 1981 debut album. "We never thought that could happen," Haslip recalls. "We didn't win, but just having a nomination was certainly a boost, a shot in the arm."

Multiple chapters and subplots have wended through the band's history, including the presence of more R&B-geared alto saxophonist Marc Russo for most of the '80s, before Mintzer's jazzier voice shifted the stylistic balance. Drummers have included Peter Erskine, for a brief and unfortunately unrecorded incarnation, a happy decade long stretch with Marcus Baylor, and Kennedy, then, now and into the future.

All along, the band has mastered the art of being both accessible and adventurous, with strong grooves and melodies blended in with surprising twists. Calling them a "fusion" band doesn't do the project justice. Haslip comments, "I think it's just how we're wired. We are very passionate about the music, obviously, and I we love to listen to everything. It motivates us in many ways. And with that motivation, we are also creatively inspired to continue our progression."

All in all, Timeline is another significant link in the strong historical chain of this band's story. Haslip notes that "We have a legacy that follows us around, going on thirty years now, which is self-propelled at this point and fuels our motivation and honorable intent to create music. But at the same time, it takes patience, hard work and nurturing."
Support: The Ronnie Scotts All Stars
The Ronnie Scott's All Stars are comprised of some of the greatest talents on the U.K scene, including some of our most regular performers James Pearson (piano), Sam Burgess (bass) and Pedro Segundo (drums)
James Pearson:-
Musical Director at Ronnie Scott's and the owner of a ferocious piano technique coupled with a sense of musicality rarely heard, James Pearson is one of the most exciting musicians to have emerged from the U.K in the last 25 years. After working with him, the late jazz legend Sir John Dankworth declared: "James Pearson is an exceptionally gifted artist. His masterful playing makes him head and shoulders above the rest of his contemporaries. He shows signs of true greatness".
Sam Burgess:-
Double Bass Despite only being in his early 30's, already Sam is a stalwart of the UK jazz scene. As well as appearing on numerous film soundtracks such as 'Bridget Jones's Diary' and 'Hannibal'. Sam's thumping, pounding, relentlessly driving bass lines have been heard accompanying the likes of Bob James, Billy Kilson, Gary Novak, Joe Lock, Dave Kekowski, Guy Barker, Dave O'Higgins, Pete King, Gareth Williams, Claire Martin, Jim Mullen, Alan Barnes, Tim Whitehead, John Horler, Gwyneth Herbert, John Dankworth, The BBC Big Band and Robbie Williams.
Pedro Segundo:-
At 22 years old Pedro Segundo, Portuguese drummer joins the James Pearson Trio at Ronnie Scott's Jazz Club.
Born and raised in Lisbon, picked up the drums seriously at the age of eight starting studying classical percussion a year later. In June 2011 he graduates from Guildhall School of Music and Drama in Timpani and Classical Percussion. His musical ability combines a blend of styles creating a unique sound on the drum set. He has played regularly with Dennis Rollins, Femi Temowo, Mário Franco, Cleveland Watkiss and many other artists touring in festivals all around the globe.
Other regular performers include:
Dave Ohm (drums), Natalie Williams (vocals), Alex Garnett (sax), Nigel Price (guitar), Steve Rushton (drums), Polly Gibbons (vocals), Alistair White (trombone), Gary Baldwin (hammond), Al Cherry (guitar), Matt Home (drums), Alan Barnes (sax), Ralph Salmins (drums), Arnie Somogyi (bass), Mark Smith (bass), James Nisbet (guitar), Pete Long (sax), Gerard Presencer (Trumpet), Dave O'Higgins (sax), Alec Dankworth (bass), Steve Fishwick (trumpet) and others...
To find out more, please go to:
www.myspace.com/thejamespearsontrio