Booking now closed, a few tickets still left on the door.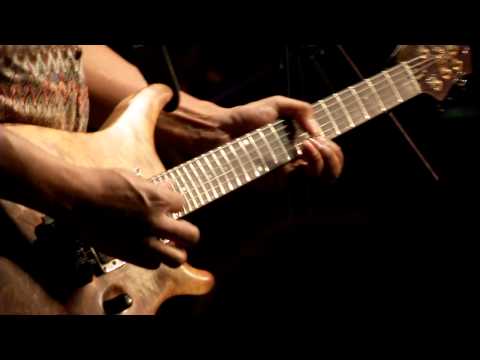 Make sure to play the video above for a taster of what to expect!
Our monthly blues show featuring top performers from the world of jazz and blues music ! Co-Led by Pianist/Vocalist Paddy Milner and explosive funk, blues and jazz guitarist Tony Remy (Incognito, Annie Lennox and Craig David) and featuring superb guitarist/vocalist Marcus Bonfanti, the electrifying Blues Explosion specialises in blues music from Chicago to the Delta, West Coast and British. Expect blues classics from Eric Clapton, BB King, Freddie King, Buddy Guy, Muddy Waters, Albert King, Peter Green, Howlin' Wolf, Robert Cray amongst others.
Band Lineup (subject to change without notice)
Marcus Bonfanti (guitar/vocals), Tony Remy (guitar), Paddy Milner (piano/vocals), Frank Tontoh (drums), Nick Cohen (bass), Winston Rollins (trombone), Derek Nash (sax), Paul Newton (trumpet)
Support: Nigel Price
Nigel Price (line up tbc)
Nigel is a well established member of the jazz community and is an in-demand sideman, as well as leading his own groups; he prefers the organ/drums/guitar combo, but is versatile enough to feel comfortable in a variety of musical scenarios. His blend of flowing bebop lines, blues feeling and the will to swing has made him instantly accessible and popular with jazz audiences.
Nigel performed with the legendary David Axelrod at the Royal Festival Hall in 2004, and also spent more than two years as the regular guitarist with the Sheena Davis Group. In 2005 he returned to his jazz funk roots and spent three years with the UK's leading jazz funk band, JTQ. Nigel is also a member of The Filthy Six, a Blue Note-esque band spearheading the 21st anniversary revival of the acclaimed Acid Jazz label .
Nigel will be playing material from his forthcoming album "Nigel Price Organ Trio – Live!" (Jazzizit records) and will be playing with Pete Whittaker on REAL Hammond organ and Matt Home on drums.
With this album Nigel Price more than amply demonstrates his all round skills as a guitarist - great chops, good taste, and a great sound - and shows why he and his trio are way up there with the best
Jim Mullen

[Nigel Price] sails with fluency and confidence... [His] CV, like so many young musicians today, lists funk, fusion and acid jazz among the idioms he's mastered. I'm glad to see that of the groups he leads himself his preference is for the guitar, organ and drums line-up... Glad because in that format alone he stands out as a really class performer
Humphrey Lyttelton, BBC Radio 2