Allison Neal, one of UK most talented saxophonist of her generation featuring Jazz Guitarist Dave Warren
Alison Neale (Sax) Quartet, Dave Warren (guitar) Julian Bury( Bass) Matt Home (Drums)
"We haven't had anything like this in New York for over twenty years". Wynton Marsalis

The Ronnie Scott's Late Late Show!

MONDAY - THURSDAY 11pm-3am
FRIDAY - SATURDAY 1am-3am

ENTRY ON THE DOOR (NO PREBOOKING)

£10 Entry, £5 Students (with ID), FREE entry to MU, Club members and main show ticket holders
Click The Video Below For A Taster Of The Late Late Show!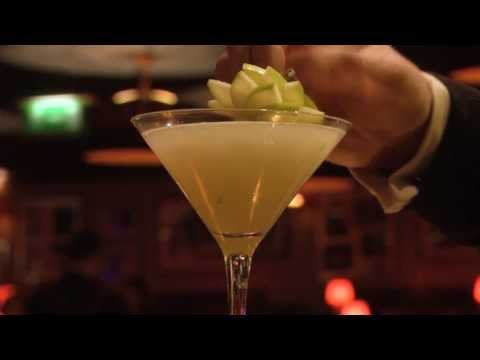 In 1959, saxophonist Ronnie Scott opened the door to a small basement club in London's west end where local musicians could jam. Today, it is one of the world's most famous jazz clubs attracting packed houses and the biggest names in jazz and popular music and Ronnie Scott's welcoming, stylish setting is also home to London's coolest late night hang.

Each night Monday to Saturday, after the main act, Ronnie Scott's presents the Late Late Show, where some of the UK's finest jazz talents take to the stage for a late night blowing session.
ALLISON NEAL
Allison Neale was born in Seattle, USA, and raised in Northamptonshire, UK. She started playing by ear at an early age, assimilating the stylistic approach of many players, but above all Paul Desmond and Art Pepper, with whom she still has a particular affinity. Spending her formative years playing alto in the Midland Youth Jazz Orchestra, she had the opportunity to perform with many leading international artists such as Adelaide Hall, Bobby Shew, Bud Shank, and Lanny Morgan, amongst others. She also held the flute chair in the National Youth Jazz Orchestra between 1996 and 1998. In addition to this quartet, Allison is involved in other ongoing bands and projects, including the contemporary Brazilian ensemble Caratinga and a quintet with trumpeter Gary Kavanagh. The debut CD by the Allison Neale Quartet Melody Express was released to critical acclaim in 2004 on 33 Records.
"Allison plays the alto saxophone with a tone so light and airy that it melts at the edges" - Dave Gelly, The Observer
"Allison is a young saxophonist of rare ability... she immediately demonstrates a touch and understanding of jazz soloing... the performances simply carry you to a world of lightness and satisfaction" - Musician Magazine
DAVE WARREN
He is a guitarist and fiddle player living in London. Past performances/collaborations have included.... Dick Pearce Quartet, Matt Wates Quintet, Dave Cliff/Dave Warren Quartet, London Jazz Orchestra (alongside Dave Liebman, Stan Sultzman et al) Allison Neale, Scott Stroman, Liane Carroll, Jim Mullen, Mike Garrick Big Band, Martin Hathaway Big Band, Martin Speake, Sir George Martin Music for Monseratt (backing Paul McCartney, Eric Clapton, Sting and Elton John), Sir Ron Goodwin Broadcasts on BBC, Broadcasts and performances on BBC radio with John Williams Band (alongside Ian Dixon, Nikki Isles,Trevor Tomkins , Geoff Clyne and Jaqui Dankworth). He also teach at the Guildhall School of music in the Barbican and have been an invited external examiner at Trinity College of Music and City University. DAVE WARREN / DAVE CLIFF QUARTET Dave Cliff is a guitarist of international repute and has played with many of the leading names in jazz such as Lee Konitz, Warne Marsh, Warren Vache, Wynton Marsalis's Lincoln Centre Jazz Orchestra and Scott Hamilton to name but a few. This band also features the fine playing of Simon Thorpe Bass and Matt Home Drums- two very prominent players on the current scene. Two of the DW/DC QT tracks here So do it and Spin out (an original) feature on a recent recording which will hopefully be out soon... watch this space.