Top US Guitarist Ofer Landsberg leads his Trio tonight..
Ofer Landsberg
(Guitar),
Dario Di Lecce
(Bass) &
Matt Fishwick
(Drums).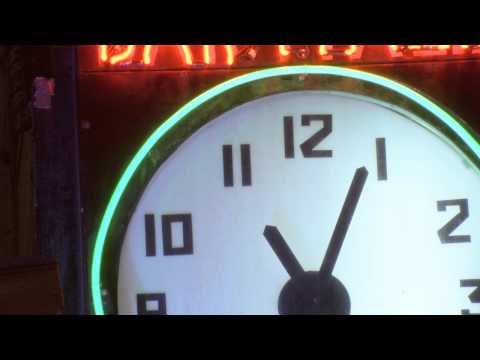 "We haven't had anything like this in New York for over twenty years". Wynton Marsalis
The Ronnie Scott's Late Late Show!
MONDAY - THURSDAY 11pm-3am
FRIDAY - SATURDAY 1am-3am
ENTRY ON THE DOOR or PREBOOKING AVAILABLE NOW (MON - THUR ONLY)
£10 in advance, £12 on the door, £6 Students (with ID), FREE entry to MU, Club members and main show ticket holders
In 1959, saxophonist Ronnie Scott opened the door to a small basement club in London's west end where local musicians could jam. Today, it is one of the world's most famous jazz clubs attracting packed houses and the biggest names in jazz and popular music and Ronnie Scott's welcoming, stylish setting is also home to London's coolest late night hang.
Each night Monday to Saturday, after the main act, Ronnie Scott's presents the Late Late Show, where some of the UK's finest jazz talents take to the stage for a late night blowing session.
OFER LANDSBERG

Shortly after his arrival in New York, aged seventeen, Jazz guitarist Ofer Landsberg was performing regularly with Jazz Greats such as; pianist Frank Hewitt, legendary drummer Jimmy Lovelace, pianist Gil Coggins and Jimmy Wormsworth. Distinguishing himself as a striking talent and key player within the scene, he frequently fronted gigs at the celebrated clubs "Smalls" and "Fat Cat" including musicians; Ari Roland, Zaid Nasser, Mike Mullins, Dwayne Clemons, Chris Byars and Sacha Perry. It was also during this time when Ofer met the famous Barry Harris and became a steady participant of his workshops.
Born in Israel, Ofer started playing guitar aged seven. Quickly recognized as an astounding young player, he began to study with the alto saxophonist Arnie Lawrence. As evident in his playing, he states Charlie Parker, Bud Powell, Dizzy Gillespie, Don Byas and Art Tatum as his primary influences and continues devoting himself to their artistry.
Ofer's performances both in Israel and abroad have included various tours in Germany, Austria, Italy, Cyprus and festivals such as the Red Sea Festival, Jazz Tel Aviv Festival (Cinemateque) and Aprodite Hills Jazz Festival (Paphos).
During the years 2005-2013 Ofer was teaching at the leading Israeli Conservatory "Shtricker", the "Shtricker-NewSchool" University Program, Conservatory Misra, Ironi Alef Arts high school and Mizmor Music school. He also frequently returns to Cyprus as a guest performer and instructor of the "Jazz Futures" Bi-Communal Program, sponsored by the U.S. Embassy.
Ofer currently lives in London, where he plays regularly and continues his career as a Jazz performer.