Booking now closed, a few tickets still left on the door.
LINEUP: Kyle Eastwood (bass), Andrew McCormack (piano), Quentin Collins (trumpet), Brandon Allen (sax), Chris Higginbottom (drums)

Prolific Bassist/Composer Kyle Eastwood is back for 4 nights at Ronnie's...

"considerable charm and unassuming excellence" (The Times)
In the 17 years since the release of From There To Here, Kyle Eastwood's first album as a leader, the multi-talented double bassist, composer and producer has forged a dynamic musical path. His artistry is eclectic, yet refined, and transcends the boundaries of jazz by exploring an ever-widening range of musical influences. While continuing to develop his parallel career as a composer and arranger on his legendary father Clint's Oscar nominated films "Mystic River," "Million Dollar Baby" and "Letters from Iwo Jima," Eastwood has reaffirmed traditions while creating truly contemporary, lyrical and melodic jazz. He has flirted with electro-jazz cool on Paris Blue (2004); delved into 70s-tinged "smooth jazz" accents and grooves on Now (2006); and gone "arty" urban chic on the subtly mixed Metropolitan (2009).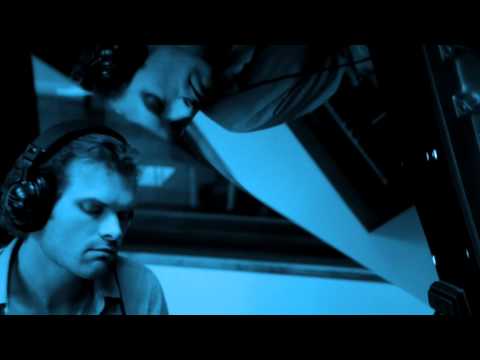 Eastwood's latest release Time Pieces is all at once a fresh landmark in Eastwood's discography and a culmination of a recent reassessment of his personal and artistic aesthetic that began with the release of Songs From the Chateau in 2011. The new phase of his career has involved a powerfully swinging, yet eminently sensual quintet of young English musicians: starting with Andrew McCormack (piano), Quentin Collins (trumpet and flugelhorn) and now including Brandon Allen (tenor and soprano sax) and Ernesto Simpson (drums). Eastwood brilliantly confirmed this new creative foundation on The View From Here (2013), often giving the impression of connecting with jazz archetypes while focusing on the pure joy of group interaction.

Kyle Eastwood grew up in Carmel, California, as the eldest son of actor Clint Eastwood. As a child he listened to records of jazz stars such as Duke Ellington, Count Basie and Miles Davis playing in the house. His father had been attending the Monterey Jazz Festival since it began in 1958 and when his children were born it became a yearly family outing. Over the last 2 decades he has toured extensively around the world, performing at the likes of The Olympia (Paris), Jazz in Marciac (France), The Monterey Jazz Festival (California), Jurasum Festival (S. Korea), the Blue Notes in Tokyo and New York & at Ronnie Scott's (London).
PRESS:
"Eastwood's music is all about style" (Jazzwise)
"Eastwood and his band create music from the heart: uplifting, reflective and beautiful." (Bruce Lindsay, All About Jazz)
"Kyle Eastwood's band are a hot live act. Driven by Eastwood's bass guitar , they inject life into audiences, getting them moving and grooving" (BBC Music Online)
"Very sharp work. There's no denying Kyle has imagination and skill" (The Observer)
Support: The Ronnie Scotts All Stars
The Ronnie Scott's All Stars are comprised of some of the greatest talents on the U.K scene, including some of our most regular performers James Pearson (piano), Sam Burgess (bass) and Pedro Segundo (drums)
James Pearson:-
Musical Director at Ronnie Scott's and the owner of a ferocious piano technique coupled with a sense of musicality rarely heard, James Pearson is one of the most exciting musicians to have emerged from the U.K in the last 25 years. After working with him, the late jazz legend Sir John Dankworth declared: "James Pearson is an exceptionally gifted artist. His masterful playing makes him head and shoulders above the rest of his contemporaries. He shows signs of true greatness".
Sam Burgess:-
Double Bass Despite only being in his early 30's, already Sam is a stalwart of the UK jazz scene. As well as appearing on numerous film soundtracks such as 'Bridget Jones's Diary' and 'Hannibal'. Sam's thumping, pounding, relentlessly driving bass lines have been heard accompanying the likes of Bob James, Billy Kilson, Gary Novak, Joe Lock, Dave Kekowski, Guy Barker, Dave O'Higgins, Pete King, Gareth Williams, Claire Martin, Jim Mullen, Alan Barnes, Tim Whitehead, John Horler, Gwyneth Herbert, John Dankworth, The BBC Big Band and Robbie Williams.
Pedro Segundo:-
At 22 years old Pedro Segundo, Portuguese drummer joins the James Pearson Trio at Ronnie Scott's Jazz Club.
Born and raised in Lisbon, picked up the drums seriously at the age of eight starting studying classical percussion a year later. In June 2011 he graduates from Guildhall School of Music and Drama in Timpani and Classical Percussion. His musical ability combines a blend of styles creating a unique sound on the drum set. He has played regularly with Dennis Rollins, Femi Temowo, Mário Franco, Cleveland Watkiss and many other artists touring in festivals all around the globe.
Other regular performers include:
Dave Ohm (drums), Natalie Williams (vocals), Alex Garnett (sax), Nigel Price (guitar), Steve Rushton (drums), Polly Gibbons (vocals), Alistair White (trombone), Gary Baldwin (hammond), Al Cherry (guitar), Matt Home (drums), Alan Barnes (sax), Ralph Salmins (drums), Arnie Somogyi (bass), Mark Smith (bass), James Nisbet (guitar), Pete Long (sax), Gerard Presencer (Trumpet), Dave O'Higgins (sax), Alec Dankworth (bass), Steve Fishwick (trumpet) and others...
To find out more, please go to:
www.myspace.com/thejamespearsontrio