Booking now closed, a few tickets still left on the door.
EUMIR DEODATO composer, musical director, keyboards, DOM GLOVER trumpet, DAVE WILLIAMSON trombone, BEN CASTLE baritone sax/flute, GRAEME BLEVINS sax/flute, RONAN MCCULLAGH guitar, ANDREW McKINNEY (DAN DRURY Friday) bass, PAT ILLINGWORTH drums SNOWBOY percussion.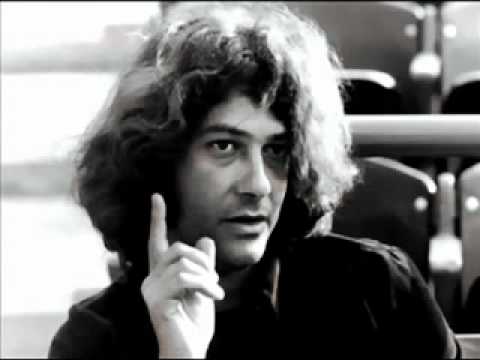 Brazilian-born keyboardist, arranger and producer Eumir Deodato has racked up 16 platinum records, while his discography, including compilations and all his work as arranger, producer and keyboardist, surpasses over 450 albums. But despite such a successful career, the man known as simply 'Deodato' will always be best known for his brilliant adaptation of the Richard Strauss classicalopus, "Also Sprach Zarathustra (Theme From 2001: A Space Odyssey)". Taken from his classic 1972 CTI recording Prelude, the unlikely hit sold over a million copies and catapulted Deodato to international stardom. Today, his legacy can be found in a host of songs as artists as diverse as Fun Loving Criminals, Fatboy Slim and Lupe Fiasco have sampled his music, while forty years on he reunited with fellow CTI musicians Billy Cobham, Airto alongside Al Jarreau to release 'The Crossing' on Expansion Records
Until his '72 recording for CTI, Deodato had been better known as an arranger for the likes of Antonio Carlos Jobim, Astrud Gilberto, Wes Montgomery and Frank Sinatra and for his own series of classic Bossa Nova albums recorded back home in Brazil. But when CTI head Creed Taylor gave Deodato the chance to record his own album for the label, the result was a series of jazz inflected covers of classical music which spawned a massive world-wide club hit with his Latin tinged take on Strauss's classic theme!
Following the release of Prelude, Deodato became a major name going on to record many more albums and working behind the scenes on some of the world most loved classics – he arranged Roberta flacks' seminal 'killing me Softly' alongside Kool and the Gang's 'Celebration' (amongst many many more) and later arranged three Bjork Albums – 'Post', Telegram' and Homogenic' of which he lists as one of his most interesting associations. More recently conducted the strings for KD Lang who remarked 'Deodato has an amazing capacity to understand the intimacy of the track".
His songs have been covered by George Benson, Lee Ritenour, Sarah Vaughan and The Emotions to mention just a few, and he has worked on many movie scores, including The Onion Field, The Black Pearl, Ghostbusters II, The Girl From Ipanema, and The Adventurers (recorded with A.C. Jobim and the London Symphony Orchestra), and his recordings have also been widely used on major movies such as Being There and The Exorcist.
He became a pioneer of the acid jazz movement with the Brand new heavies and Jamiroquai citing him as an influence, yet it's his 70s classic hits that have endured for millions - when he launches into 'Also Sprach Zarathustra' or the club classic 'Super Strut', you can be sure that the energy from the stage will blow any winter blues away!!FULL BIOGRAPHY
Eumir Deodato - A Brazilian Odyssey
Widely regarded as one of the most respected and sought-after musicians in the music world, Brazilian-born Eumir Deodato has racked up 16 platinum records to his credit as artist, arranger or producer with combined sales of well over 25 million records in the USA alone. His discography, including compilations and all his work as arranger, producer and keyboardist, surpasses 450 albums. Yet it will be his CTI recordings that will forever be associated with his name, none more so that innovative rendition of Richard Strauss' classical opus Also Sprach Zarathustra (or more commonly known as the theme to 2001: A Space Odyssey).
That single compelling song, which first appeared on his 1973 debut album for CTI Prelude, sold at least five million copies and earned Deodato his first Grammy Award, instantly moved him to international stardom. The legacy of Deodato's music can be found in samples being used by other artists, as 2001 was picked up by Fun Loving Criminals Kings of New York and Max Sedgley's Happy to name but a few. Almost forty years later, he reunited with fellow CTI musicians Billy Cobham, Airto and John Tropea to release the highly acclaimed album 'The Crossing' (Expansion Records).
Deodato built his career back in Brazil during the sixties, discovering and recording Milton Nascimento as well as arranging the work of the great Antonio Carlos Jobim. Into the seventies and based in New York, Deodato worked with Frank Sinatra, Aretha Franklin and Roberta Flack, arranging the timeless hit 'Killing Me Softly'. He went on to produce the Kool and the Gang Records, arrange three Bjork albums and more recently conducted the strings for KD Lang who remarked 'Deodato has an amazing capacity to understand the intimacy of the track".
Going beyond those timeless CTI recordings of 2001, Super Strut and Skyscrapers; the enduring influence of Deodato remains as strong as ever. The track 'Whistle Bump' from the 1978 album Love Island is considered by many DJs to be at the root of modern day house music. Rappers Lupe Fiasco 'looped' Deodato's work into his hit 'Paris Tokyo'. And yet he continues to be in-demand, working with Spanish singer Luz Casal and developing emerging talent like Lara Rizzotto. Four nights at Ronnie Scotts offers a rare opportunity for UK audiences to watch this uniquely rich and diverse career be performed live on stage.
- Will Page, Straight no Chaser Magazine
Support: The Ronnie Scotts All Stars
+ support tonight: The Ronnie Scotts All Stars with Special Guest vocalists Emma Smith (Mon) and Natalie Williams (Tues)
Monday's band line up: Alex Garnett (tenor sax), James Pearson (piano), Sam Burgess (bass) and Ed Richardson (drums).
Tuesday's band line up: is Alex Garnett (tenor sax), James Pearson (piano), Sam Burgess (bass) and Chris Higginbottom
The Ronnie Scott's All Stars are comprised of some of the greatest talents on the U.K scene, including some of our most regular performers James Pearson (piano), Sam Burgess (bass) and Pedro Segundo (drums)
James Pearson:-
Musical Director at Ronnie Scott's and the owner of a ferocious piano technique coupled with a sense of musicality rarely heard, James Pearson is one of the most exciting musicians to have emerged from the U.K in the last 25 years. After working with him, the late jazz legend Sir John Dankworth declared: "James Pearson is an exceptionally gifted artist. His masterful playing makes him head and shoulders above the rest of his contemporaries. He shows signs of true greatness".
Sam Burgess:-
Double Bass Despite only being in his early 30's, already Sam is a stalwart of the UK jazz scene. As well as appearing on numerous film soundtracks such as 'Bridget Jones's Diary' and 'Hannibal'. Sam's thumping, pounding, relentlessly driving bass lines have been heard accompanying the likes of Bob James, Billy Kilson, Gary Novak, Joe Lock, Dave Kekowski, Guy Barker, Dave O'Higgins, Pete King, Gareth Williams, Claire Martin, Jim Mullen, Alan Barnes, Tim Whitehead, John Horler, Gwyneth Herbert, John Dankworth, The BBC Big Band and Robbie Williams.
Pedro Segundo:-
At 22 years old Pedro Segundo, Portuguese drummer joins the James Pearson Trio at Ronnie Scott's Jazz Club.
Born and raised in Lisbon, picked up the drums seriously at the age of eight starting studying classical percussion a year later. In June 2011 he graduates from Guildhall School of Music and Drama in Timpani and Classical Percussion. His musical ability combines a blend of styles creating a unique sound on the drum set. He has played regularly with Dennis Rollins, Femi Temowo, Mário Franco, Cleveland Watkiss and many other artists touring in festivals all around the globe.
Other regular performers include:
Dave Ohm (drums), Natalie Williams (vocals), Alex Garnett (sax), Nigel Price (guitar), Steve Rushton (drums), Polly Gibbons (vocals), Alistair White (trombone), Gary Baldwin (hammond), Al Cherry (guitar), Matt Home (drums), Alan Barnes (sax), Ralph Salmins (drums), Arnie Somogyi (bass), Mark Smith (bass), James Nisbet (guitar), Pete Long (sax), Gerard Presencer (Trumpet), Dave O'Higgins (sax), Alec Dankworth (bass), Steve Fishwick (trumpet) and others...
To find out more, please go to:
www.myspace.com/thejamespearsontrio