Booking now closed, a few tickets still left on the door.
Line up confirmed: Nicola Conte - guitar, Gianluca Petrella- trombon, Daniele Tittarelli- alto sax , Pietro Lussu - piano, Martin Höper - double bass, Teppo Mäkynen- drums& Abdissa Assefah - percussion + guest vocalist Rigmor Gustafsson!
A very welcome return for Nicola Conte, world-known and well honored producer of finest Jazz albums, guitarist, band leader and style avant-gardist who could secure his reputation in the Jazz Scene and whose shows last January were a club highlight!
Expect sharp-suited retro jazz with a Bossa Nova flavour and funky edge from Conte, who is renowned for introducing an innovative, uniquely Italian style of jazz that incorporates Bossa Nova themes, melodies drawn from Italian film scores of the 1960s and beyond. These very special shows feature Conte's latest album Free Souls and a new edition of his Jazz Combo feat vocalist Rigmor Gustafsson.
Free Souls is a pure soul album which is based on the early 60s change of direction in musical research, especially in Jazz: a turn into deepness. There was an urgent need to walk away from the research of an aesthetic dimension, in order to move towards a more intimate objective, closer to human feelings and spirituality.
"Horizontal" improvisations appeared to decrease, while "vertical" thrived: a movement directed to If we had to find a way to situate now Free Souls, in an age in which everything has been already played, from Rebetiko to Gamelan, from Rap to Klezmer - an era where mannerism is background music for supermarkets – those are the times we should look at. In those times deepness enfolded a way of conceiving music, especially Afro-American music which is naturally nourished by Jazz and its derivatives.
Check this beautiful Nicola track in collaboration with Gregory Porter in 2012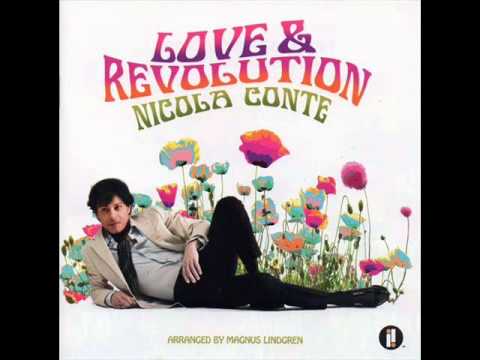 Rigmor Gustafsson
The UK's Guardian newspaper has called Rigmor Gustafsson "penetratingly delicate, and subtle," and she continues to establish herself as one of the leading jazz vocalists in Scandinavia.

She has released 9 CD's since 1997. Three have sold gold in Sweden, the first jazz artist to have that honor since Monica Zetterlund's 1991 classic Varsamt. Rigmor's "Alone with You" (2008) won a Swedish Grammy, and "I Will Wait for You" (2003) received The Jazz Award in Germany. In November 2013 she received the most prestigious jazz award in Sweden, "The Royal Musical Academy's Jazz Award". Her new CD, "When You Make Me Smile" with piano trio and orchestra, was released in August 2014.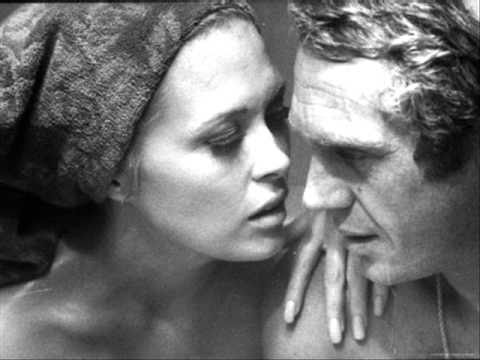 Through the years Rigmor has toured around the globe, mostly with her own trio, but she has also featured in other constellations (Radio String Quartet Vienna, Danish Radio Big Band, The Royal Filharmonic Orchestra, Swedish Radio Jazz Orchestra), and has appeared on a number of TV shows. She has performed twice at celebrations for Crown Princess Victoria: Her Royal Highness' birthday and the 2010 royal wedding concert, both performances broadcasted live on Swedish National TV. Rigmor also performed at the 2003 Nobel Prize Ceremony, broadcasted on TV in numerous countries.

After moving to New York in 1993, Rigmor started working invarious jazz clubs in the NYC area (Birdland, Smalls, Metronome etc.) Mainly performing with her own quintet, she also performed with a range of legends including Fred Hersch, Reggie Workman, and bassist Avish Cohen, recording alongside Randy Brecker and Bob Mintzer. She returned to Sweden in 1996, formed a quintet, and released her first CD "In the light of day" in 1997. In 2002 she signed with the German record company ACT. Besides performing, she has also taught jazz voice at Sweden's Royal Academy of Music. When not performing, she enjoys horseback riding and a good book.
Support: The Ronnie Scotts All Stars
+ support tonight: The Ronnie Scotts All Stars with Special Guest vocalists Emma Smith (Mon) and Natalie Williams (Tues)
Monday's band line up: Alex Garnett (tenor sax), James Pearson (piano), Sam Burgess (bass) and Ed Richardson (drums).
Tuesday's band line up: is Alex Garnett (tenor sax), James Pearson (piano), Sam Burgess (bass) and Chris Higginbottom
The Ronnie Scott's All Stars are comprised of some of the greatest talents on the U.K scene, including some of our most regular performers James Pearson (piano), Sam Burgess (bass) and Pedro Segundo (drums)
James Pearson:-
Musical Director at Ronnie Scott's and the owner of a ferocious piano technique coupled with a sense of musicality rarely heard, James Pearson is one of the most exciting musicians to have emerged from the U.K in the last 25 years. After working with him, the late jazz legend Sir John Dankworth declared: "James Pearson is an exceptionally gifted artist. His masterful playing makes him head and shoulders above the rest of his contemporaries. He shows signs of true greatness".
Sam Burgess:-
Double Bass Despite only being in his early 30's, already Sam is a stalwart of the UK jazz scene. As well as appearing on numerous film soundtracks such as 'Bridget Jones's Diary' and 'Hannibal'. Sam's thumping, pounding, relentlessly driving bass lines have been heard accompanying the likes of Bob James, Billy Kilson, Gary Novak, Joe Lock, Dave Kekowski, Guy Barker, Dave O'Higgins, Pete King, Gareth Williams, Claire Martin, Jim Mullen, Alan Barnes, Tim Whitehead, John Horler, Gwyneth Herbert, John Dankworth, The BBC Big Band and Robbie Williams.
Pedro Segundo:-
At 22 years old Pedro Segundo, Portuguese drummer joins the James Pearson Trio at Ronnie Scott's Jazz Club.
Born and raised in Lisbon, picked up the drums seriously at the age of eight starting studying classical percussion a year later. In June 2011 he graduates from Guildhall School of Music and Drama in Timpani and Classical Percussion. His musical ability combines a blend of styles creating a unique sound on the drum set. He has played regularly with Dennis Rollins, Femi Temowo, Mário Franco, Cleveland Watkiss and many other artists touring in festivals all around the globe.
Other regular performers include:
Dave Ohm (drums), Natalie Williams (vocals), Alex Garnett (sax), Nigel Price (guitar), Steve Rushton (drums), Polly Gibbons (vocals), Alistair White (trombone), Gary Baldwin (hammond), Al Cherry (guitar), Matt Home (drums), Alan Barnes (sax), Ralph Salmins (drums), Arnie Somogyi (bass), Mark Smith (bass), James Nisbet (guitar), Pete Long (sax), Gerard Presencer (Trumpet), Dave O'Higgins (sax), Alec Dankworth (bass), Steve Fishwick (trumpet) and others...
To find out more, please go to:
www.myspace.com/thejamespearsontrio