Booking now closed, a few tickets still left on the door.
SOWETO KINCH - alto sax, NICK JURD - bass, MOSES BOYD- drums
Award winning alto-saxophonist and MC Soweto Kinch is one of the most exciting and versatile young musicians in both the British jazz and hip hop scenes.
"It's a clever and entertaining juxtaposition of idioms that kicks pure Jazz and authentic rap into a brave new world." The Guardian
"Mr Kinch demonstrates what England has to teach [the USA] about narrative Hip-Hop. Don't sleep on Mr Kinch" The New York Times
Award winning alto-saxophonist and MC Soweto Kinch is one of the most exciting and versatile young musicians in both the British jazz and hip hop scenes. Undoubtedly, one of the few artists in either genre with a degree in Modern History from Oxford University he has amassed an impressive list of accolades and awards on both sides of the Atlantic – including a Mercury Music Prize nomination, two UMA Awards and a MOBO for best Jazz Act in 2003. In October 2007, he won his second MOBO Award, at the O2 Arena, London where he was announced as the winner in the Best Jazz Act category- fending off stiff competition from the likes of Wynton Marsalis.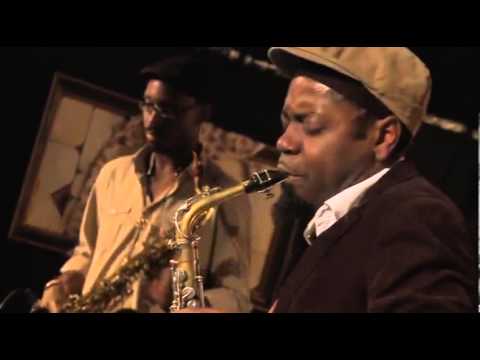 His skills as a hip hop MC and producer have also garnered him recognition in the urban music world: having supported the likes of KRS ONE, Dwele and TY, and being championed by the likes of Mos Def, Rodney P and BBC 1-Xtra's Twin B.

Kinch's projects also extend beyond recorded albums. Writing the score for Jonzi D's Hip Hop Theatre production Markus the Sadist (2010), and Sampad's In The Further Soil (2010), a dance-theatre. Kinch also wrote and acted in the latter piece, which toured throughout India for a month.

Most recently, he has collaborated with the BBC and Drum and Bass producer Goldie. By Royal Appointment is 3-part prime time reality music show, following Goldie, Soweto, Guy Chamber and Ms Dynamite as they discover and coach a group of 12 vulnerable young mentees towards their first live performance before HM Prince Harry at Buckingham Palace. Kinch, describe how the programme (due for transmission on the 23rd February, 2011) really allowed him to extended his work as an curator and mentor, "it was a radically fresh approach to discovering and nurturing new talent, and an antedote to the usual pop formulae and manufactured music."

The Flyover Show is Soweto's flagship project. Currently in its 5th year, this groundbreaking daylong, music and arts festival takes place in its unusual setting beneath a motorway flyover in Birmingham. 2011′s years event continued a theme from 2010, celebrating black male icons who've been influential in successful in redefining Britishness. Featuring artists as divergent as Goldie, Akala and Omar the festival continues to build on its reputation, bringing world class rostra to an often neglected corner of inner city Birmingham – its previous guests having included Bashy, Ms Dynamite, Janet Kay, Ty, Speech Debelle and Jonzi D to name a few.

Following on from links made during his time in India and South Africa, Soweto is preparing to extend the The Flyover Show concept, globally: taking breakout performances abroad and working with artists from the Dharavi slum of Mumbai and in Johannesburg. The vision and impact of this idea continues to grow, transforming derelict and abandoned spaces into exciting creative spaces, and presenting a new model of urban renewal.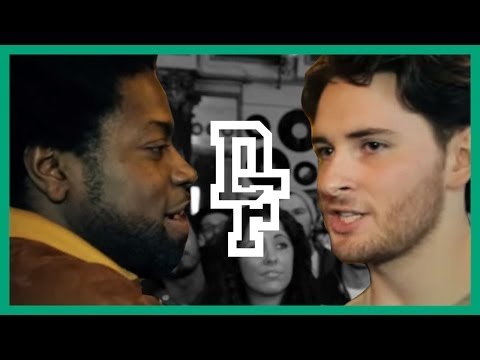 Kinch also continues to curate seasons of The Live Box, a Birmingham based jam session and showcase that has been run from venues across Birmingham for over 9 years. Moreover, he was invited as a special guest curator at the Harrogate Festival 2011.
Soweto's 2010 release The New Emancipation drew its inspiration from 19th century work songs and early blues, exploring the modern resonances of the emancipation story. From debt/wage slavery, to creative oppression in the music industry and ideas of race in a post-Obama age it combined this rich musical inheritance and revisited it with stellar jazz ensemble and modern hip hop production. Number one on the Rise Best Albums of 2010, the album featured a prestigious international lineup, including Byron Wallen, Justin Brown (US), Eska Mtungwazi, Femi Temowo, Shabaka Hutchings and Harry Brown among others.

The 'Legend of Mike Smith' tour sees Soweto Kinch presenting all new material in anticipation of a new album of the same name. The performance draws on Dante and The Seven Deadly sins, telling the tale of a young MC caught in a very modern world of temptation. Featuring a core trio including Karl Rasheed Abel on bass and Shaney Forbes on Drums the subject matter allows Kinch to explore the full breadth of human emotion in Hip Hop and jazz form. It will be touring extensively from February 2013 onwards.

'I'm really excited about these shows, the stripped trio format allows me more harmonic freedom and space to deliver lyrics. Moreover, I'm excited about integrating new things into the show, such as tenor sax and live looping' – Soweto Kinch

'A real tour de force – a contemporary take on The Seven Deadly Sins'. John Fordham – The Guardian ****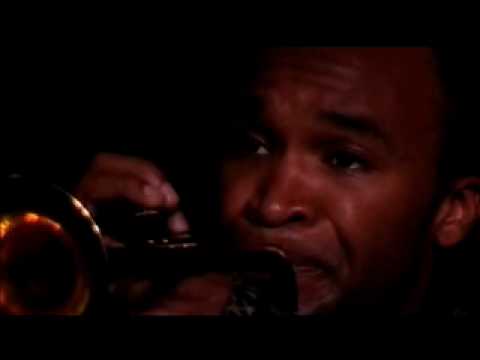 Support: The Ronnie Scotts All Stars
+ support tonight: The Ronnie Scotts All Stars with Special Guest vocalists Emma Smith (Mon) and Natalie Williams (Tues)
Monday's band line up: Alex Garnett (tenor sax), James Pearson (piano), Sam Burgess (bass) and Ed Richardson (drums).
Tuesday's band line up: is Alex Garnett (tenor sax), James Pearson (piano), Sam Burgess (bass) and Chris Higginbottom
The Ronnie Scott's All Stars are comprised of some of the greatest talents on the U.K scene, including some of our most regular performers James Pearson (piano), Sam Burgess (bass) and Pedro Segundo (drums)
James Pearson:-
Musical Director at Ronnie Scott's and the owner of a ferocious piano technique coupled with a sense of musicality rarely heard, James Pearson is one of the most exciting musicians to have emerged from the U.K in the last 25 years. After working with him, the late jazz legend Sir John Dankworth declared: "James Pearson is an exceptionally gifted artist. His masterful playing makes him head and shoulders above the rest of his contemporaries. He shows signs of true greatness".
Sam Burgess:-
Double Bass Despite only being in his early 30's, already Sam is a stalwart of the UK jazz scene. As well as appearing on numerous film soundtracks such as 'Bridget Jones's Diary' and 'Hannibal'. Sam's thumping, pounding, relentlessly driving bass lines have been heard accompanying the likes of Bob James, Billy Kilson, Gary Novak, Joe Lock, Dave Kekowski, Guy Barker, Dave O'Higgins, Pete King, Gareth Williams, Claire Martin, Jim Mullen, Alan Barnes, Tim Whitehead, John Horler, Gwyneth Herbert, John Dankworth, The BBC Big Band and Robbie Williams.
Pedro Segundo:-
At 22 years old Pedro Segundo, Portuguese drummer joins the James Pearson Trio at Ronnie Scott's Jazz Club.
Born and raised in Lisbon, picked up the drums seriously at the age of eight starting studying classical percussion a year later. In June 2011 he graduates from Guildhall School of Music and Drama in Timpani and Classical Percussion. His musical ability combines a blend of styles creating a unique sound on the drum set. He has played regularly with Dennis Rollins, Femi Temowo, Mário Franco, Cleveland Watkiss and many other artists touring in festivals all around the globe.
Other regular performers include:
Dave Ohm (drums), Natalie Williams (vocals), Alex Garnett (sax), Nigel Price (guitar), Steve Rushton (drums), Polly Gibbons (vocals), Alistair White (trombone), Gary Baldwin (hammond), Al Cherry (guitar), Matt Home (drums), Alan Barnes (sax), Ralph Salmins (drums), Arnie Somogyi (bass), Mark Smith (bass), James Nisbet (guitar), Pete Long (sax), Gerard Presencer (Trumpet), Dave O'Higgins (sax), Alec Dankworth (bass), Steve Fishwick (trumpet) and others...
To find out more, please go to:
www.myspace.com/thejamespearsontrio