From Monday to Saturday and following the main act, Ronnie Scott's presents UK's finest talents in the Late Late Show. A late night 'blowing session' where invited guests and musical celebrities such as Stevie Wonder, Esperanza Spalding, Marcus Miller, Robert Glasper, Lady Gaga, Christian Scott etc who happen to be in town are showcased – you never know who might drop by! Doors 11pm (weekdays) & 1am (weekends).

Tonight, the Late Late Show presents…

One of the most swinging band on the jazz planet: The LEON GREENING Trio!!

Leon Greening is fast making a name for himself as a brilliant jazz pianist who is among the best of the current crop on the British jazz scene. Inspired by his predecessors Wynton Kelly, Bud Powell, Vic Feldman and Dudley Moore, his melodic, post-bebop playing is causing a real stir. So come along and hear what all the fuss is about.
He has some redoubtable companions to work with. Bassist Adam King has performed widely in Europe and the UK, and is one of the most sought-after young bass players around. Immensely talented drummer Steve Brown is well established, and brings to any band a sense of relaxation and good humour.
Line-up:
Leon Greening - piano
Adam King - bass
Steve Brown - drums
Click The Video Below For An Idea Of The Late Late Show (actual band on the night varies...)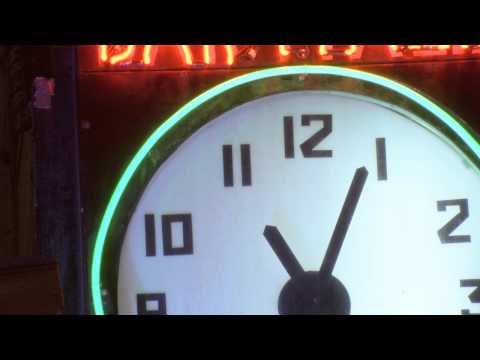 "We haven't had anything like this in New York for over twenty years". Wynton Marsalis
The Ronnie Scott's Late Late Show!

MONDAY - THURSDAY 11pm-3am
FRIDAY - SATURDAY 1am-3am

PREBOOKING AVAILABLE MON TO THURS only

£10 in advance, £12 on the door, £6 Students/MU (with valid card), FREE entry to club members and main show ticket holders.
In 1959, saxophonist Ronnie Scott opened the door to a small basement club in London's west end where local musicians could jam. Today, it is one of the world's most famous jazz clubs attracting packed houses and the biggest names in jazz and popular music and Ronnie Scott's welcoming, stylish setting is also home to London's coolest late night hang.

Each night Monday to Saturday, after the main act, Ronnie Scott's presents the Late Late Show, where some of the UK's finest jazz talents take to the stage for a late night blowing session.
More information about Alex Garnett, Here...
Biography
Pianist Leon Greening's hard swinging style has made him a favourite on the UK Jazz circuit for over a decade but 2012 sees him lead a tour as bandleader for the first time as he launches his debut CD "Cookin? in Brooklyn". He will play music from the CD including tunes by his own favourites such as Victor Feldman and Dudley Moore plus some of his own compositions. Leon brings with him a sizzling band line-up of favourite UK musicians.

Pianist Leon Greening studied at Leeds College of Music and the Guildhall. His extraordinary solos, inspired by the likes of Wynton Kelly and Bud Powell, keep the audience on the edge of their seats and mark him out, at the age of only 31, as one of the finest pianists this country has ever produced. He was voted runner-up in the 1999 Sun Alliance Musician of the Year awards. 
He has performed at Ronnie Scott's and with Christian Brewer Quartet, Matt Wates Sextet, Gareth Lockrane Septet and toured with pop band "Incognito".

Adam King studied Jazz Music at Middlesex University gaining First Class Honours. He took up double bass in the 2nd year of his studies and within 5 years has become one of the most in demand bassists on the UK scene.

He has been asked to play with some of the most prolific musicians on the UK and international jazz scene including Peter King, Stan Tracey, Julian Joseph, Will Vinson, Joe Cohn, Gilad Atzmon, Jim Mullen, Alan Barnes and Nigel Hitchcock amongst many others. He can often be seen playing at London's top Jazz establishments such as Ronnie Scott's, 606 Jazz Club and Pizza Express Jazz Club.

Adam currently is based professionally in the UK and has toured much of Europe including Holland, Italy, Spain, Portugal, France and Germany with domestic and international musicians. He is also just as comfortable in the studio as on stage having recorded for the likes of Warner Brothers, Universal and the BBC.

Steve Brown has become one of the most sort-after drummers in the country. He studied in New York in the early 1990s with Carl Allen and John Riley and played some dates with Harry Allen. As part of the Jim Hunt Quartet he was a finalist in the European Jazz Competition in Germany. He also worked in the Far East with Dave Newton, as well as playing in Spain and France. He moved to London in 1996, made his first recording the same year and his career took off. He has worked with almost every major British artist, and has accompanied many visiting American musicians, including Conte Candoli, Kenny Davern, Harry Edison, Art Farmer, Mundell Lowe, George Masso, Warren Vache, Ralph Sutton, Junior Mance and Barry Harris. In addition to being part of Scott Hamilton's Quartet since 2000, he is a member of John Bunch's British trio, and has recorded a number of albums with both of these groups. His other studio credits include albums with Stacy Kent, Dave Cliff, various Alan Barnes groups for Alan's Woodville label, Dave Newton and Andy Panayi.
"Leon nails his be-bop colours to the mast and lets us hear what all the fuss is about" - Jim Mullen



"Leon Greening...epitomises the assured confidence of a new generation." - Jazz Journal