Booking now closed, a few tickets still left on the door.
UK's favourite saxophonist Mr Courtney Pine CBE returns to Ronnie's!
LINEUP CONFIRMED: Drums / Dube – Robert Fordjour, Double Bass – Vidal Montgomery, Guitar – Cameron Pierre, Guitar – Chris Cobbson, Steel Pan – Samuel Dubois, Soprano Saxophone / Ewi – Courtney Pine
The Independent " Courtney Pine was once hailed as British jazz's saviour….he still is"
The Telegraph "Nothing short of breathtaking"
The Guardian "A walking encyclopaedia of advanced saxophony"
Jazzwise: 4 stars…."Unquestionably one of the most joyous albums Pine has ever made, it's just brilliantly effective dance music" ALBUM OF THE YEAR 2012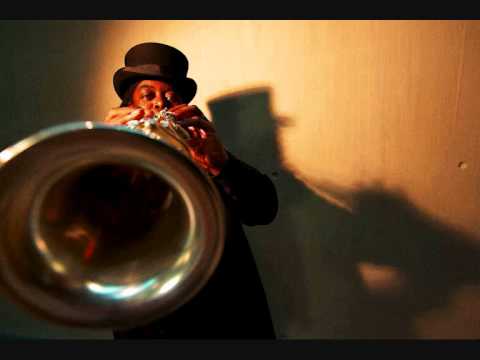 No musician more embodies the dramatic transformation in the British jazz scene over the past twenty plus years than saxophonist Courtney Pine. The ground breaking, multi- instrumentalist has led a generation of exciting and innovative players who have broadened their styles to take jazz out to a wider audience.
In the 80's he was one of the first black British jazz artists to make a serious mark on the jazz scene when his first album charted and some 20 plus years on (now with an OBE and CBE for services to music) he continues to break new ground with a string of highly acclaimed recordings and numerous prestigious Industry awards. In April 2014 he joined Herbie Hancock and a dazzling line-up of Jazz all-stars for UNESCO'S globally televised concert in Osaka to celebrate International Jazz Day and his name regularly appears on the UK's list of Most Influential Black Britons.
Throughout 2014 and 2015 he has toured his 15th studio album House of Legends with sell out shows in the UK and across the Globe from North America to Africa and South East Asia.
Bringing the show back to Ronnie's with special guest Pianist Mario Canonge, expect an exhilarating mix of Merengue, Ska, Mento and Calypso as played through the lens (saxophone) of a UK born artist with strong, proud Afro-Caribbean roots.
Deeply steeped in the traditions of the Caribbean, this very personal project sees Courtney on top form, bringing together musicians from Africa, the Caribbean and Europe for vibrant exchanges that tell tales of life from a truly multi-cultural view point.
The Times "In a Class of His Own"
The Observer: 4 stars…"Pine is on scalding improvisational form"
Evening Standard: 4 stars/ Jazz CD of the week…"an exceptional labour of love. Never has his intense power been deployed with greater focus"
BBC Music Magazine – 5 stars/CD of the week…"Pine's pin-sharp soprano is a joy throughout'
The Financial Times-: 4 stars…."Pine, brimming with energy, spins his sinewy lines on soprano sax throughout, his tone as forceful and focused as the project demands"
The Arts Desk: 4 stars…"Pine has delivered one of the finest album's in his already well-stuffed discography (definitely my earworm of the year)"
The Scotsman: 4 Stars… "A joyous, dance-inducing celebration of his Afro-Caribbean roots"
Echoes : 4 stars…"Intensely moving, one of Pine's most complete statements to date, both as a musician and member of a society in a state of flux" ...
The Voice…."There have been many pioneers in the black British community – people who have defined an era, changed societal perceptions and made it easier for those who follow to progress in their field. Courtney Pine is such a trailblazer"
Support (EARLY SHOW) Tom Cawley Quintet feat. Alex Garnett & Freddie Gavita
Tom Cawley - Piano
Callum Gourley - Bass
Jason Brown - Drums
Alex Garnett - Sax
Freddie Gavita - Trumpet
Pianist and composer Tom Cawley has been performing and recording with the country's most successful and groundbreaking jazz artists for over ten years. Since winning the Young Jazz Musician of the Year award in 1998 he has played all over the world and led bands in residencies at the Blue Note club (New York) and Ronnie Scott's (London).
Recently he has been instrumental in shaping the unique sound of the genre-bending iconoclasts Acoustic Ladyland, as well as writing and arranging songs with Gwyneth Herbert for her Blue Note debut album 'Between Me And The Wardrobe'.
2007 saw the debut of Cawley's much-acclaimed group Curios, a vehicle for Tom's original music. The album, Hidden, made a startling impact on the jazz scene, winning a nomination as Best Album in the BBC Jazz Awards and reaching the top five in both the HMV and Radio 3 Jazz Charts. MOJO described the record as "an extraordinary collection of deeply personal, highly evolved music"; the Independent made Hidden Album Of The Week and called it "never less than spellbinding", and Musician magazine declared Curios "a shining light for British jazz".
An extensive UK tour confirmed their hype, prompting the Guardian to declare that "the startling promise of the album glows ever more brightly live". Curios were subsequently recorded in session for Jazz On 3, and invited to appear at the new Royal Festival Hall in June. Shortly afterwards, John Fordham placed them on the cover of Jazz UK magazine and wrote a large article about the band in which he proclaimed, "Just when you think EST, or Brad Mehldau, ot The Bad Plus might have taken the piano trio as far as it can go, another keyboard talent opens another door. Pianist Tom Cawley has done just that with Curios".
As a composer, Tom's writing is informed by romantic classical music as much as by jazz, and his piano playing betrays many influences: Phineas Newborn, Brad Mehldau and all points in between. He has written for many types of ensemble, from a string quartet to a big band, and had compositions played in large venues such as the Festival Hall and the Cardiff Millennium Hall. Despite this breadth of experience, his style is his resolutely his own. As MOJO observed whilst reviewing Hidden, "any detectable influences are overwhelmed by the individuality of the conception, the imaginative compositions and the sheer skill of the execution."