From Monday to Saturday and following the main act, Ronnie Scott's presents UK's finest talents in the Late Late Show. A late night 'blowing session' where invited guests and musical celebrities such as Stevie Wonder, Esperanza Spalding, Marcus Miller, Robert Glasper, Lady Gaga, Christian Scott etc who happen to be in town are showcased – you never know who might drop by! Doors 11pm (weekdays) & 1am (weekends).


Tonight, the Late Late Show presents... SHANE'S Wave!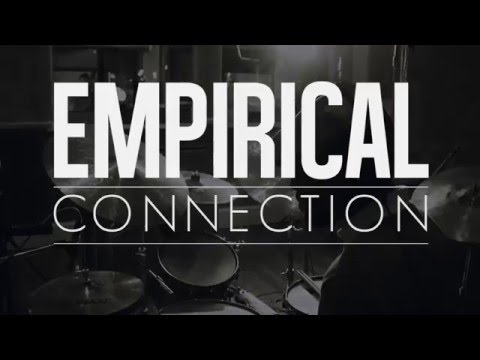 ".. an indisputable winner in drummer Shane Forbes… He simply grabbed the moment. He came across with real presence, and produced a solo of kicking life and energy." Sebastian Scotney, Daily Telegraph
Shane Forbes is one of the most requested drummer in UK. Currently Shane is co-leader/founder of the award winning group Empirical who are touring the music of their latest release 'Connection'. Aside from this Shane is leading his own group called 'Wave' featuring some of London's most swinging musicians; who play weekly at prestigious jazz venues in and around London.
For more information about Shane, please visit: bit.ly/2cyqk3P
Featuring: SHANE FORBES drums, NATHANIEL FACEY alto sax, JOE WEBB piano & TOM FARMER bass
Click The Video Below For A Taster Of The Late Late Show (actual band on the night varies!)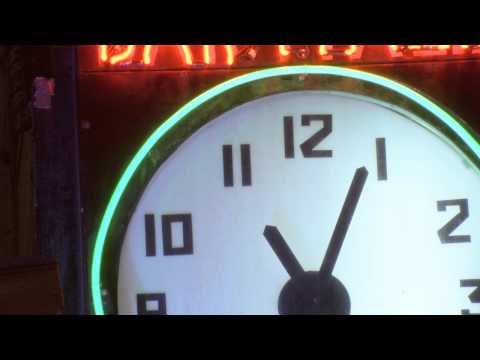 "We haven't had anything like this in New York for over twenty years". Wynton Marsalis

The Ronnie Scott's Late Late Show!

MONDAY - THURSDAY 11pm-3am
FRIDAY - SATURDAY 1am-3am
Entry on the door (pre-booking available (Mon - Thurs only).
£10 in advance, £12 on the door, £6 M.U. Members & Students (with valid card), FREE entry Club members and main show ticket holders.
In 1959, saxophonist Ronnie Scott opened the door to a small basement club in London's west end where local musicians could jam. Today, it is one of the world's most famous jazz clubs attracting packed houses and the biggest names in jazz and popular music and Ronnie Scott's welcoming, stylish setting is also home to London's coolest late night hang.
SHANE FORBES
Shaney Forbes, born Lewisham, south east London, November 15th 1983, is one of the most in demand drummers in the UK. Known for his passion for playing and learning all styles of music, luscious swing feel and charisma, Shane has worked with most of the great names on the British jazz scene. Word of Shane's talent quickly spread in the early stages of his career so his path has also crossed with internationally renowned artists. To name just some of the calibre of artist Shane has worked with are: Jean Tousaint, Soweto Kinch, Dee Dee Bridgewater, Courtney Pine, Steve Grossman, Robert Mitchell, Andrea Pozza, Nathaniel Facey, Steve Williamson, Julian Joseph, Abram Wilson, Cleveland Watkiss, Enrico Rava and The Floacist. Now currently co leading the multi award winning group Empirical and his own project called Wave , touring the UK and Europe with the Soweto Kinch Trio and touring Italy with the Andrea Pozza Trio.
The Early Years
Shane began drumming in Secondary School aged 12 under the tuition of jazz drummer Bobby Worth, and the head of the music department and jazz orchestra Tony Masters. Throughout these years he also attended CYM (Centre for Young Musicians), Westminster where he learned the fundamentals of classical percussion. In his spare time around school hours and when graduating from secondary school, he would regularly attend jam sessions and social gatherings around the London jazz scene. It was surely due to his keenness and dedication to be immersed into the music scene at such a young age, in 2001, he became a part of a 3 year program called Tomorrow's Warriors (an organisation figure headed by bassist Gary Crosby who said the 2001 generation of TW was the best they had). Also joining the 2001 year of Tomorrow's Warriors were Nathaniel Facey, Jay Phelps and Neil Charles. This generation of TW based their time in the program on learning a vast range of musical concepts. Shane's development as a musician is profoundly due to his extensive performing and touring opportunities throughout his years of institutional education, right up to the present day of being a full-time professional musician/educator. He has been fortunate to nurture his style and broaden his musical knowledge on the bandstand with close friends and mentors.
In 2004 Shane went on to study for a BMUS Hons at Trinity Laban Conservatoire of Music and Dance with exceptional tutors such as Simon Purcell, Phill Pesket, Dave Wickens and Tristan Maillot. Whilst at Trinity he developed his knowledge of composition. Just before leaving Trinity in 2007 Shane won TheJazz Radio and Yamaha scholarship award for outstanding musicianship.
2009 Shane was the winner of the Worshipful Company of Musicians. Since winning the award he has been educating in schools and colleges for the company all over London.
Discography
Abram Wilson – Jazz Warrior, 2004
Ride! – Ferris Wheel To The Modern Day Delta, 2007
Empirical – Empirical, 2007
Out 'n' In, 2009
Elements of Truth, 2011
Tabula Rasa, 2013
Adam Bishop - Sanctuary 2007
Andrea Pozza – Love Walked In, 2007
New Quintet, 2010
Blue Daniel, 2010
Gulls Flight, 2011
A Jellyfish From The Bosphorus, 2013