LATE LATE SHOW TONIGHT STARTS AT MIDNIGHT : Enzo Zirilli Trio - a Memorial for "Andrea Allione" Featuring Aldo Mella (Bass) & Bruno Montrone (Piano)
We haven't had anything like this in New York for over twenty years". Wynton Marsalis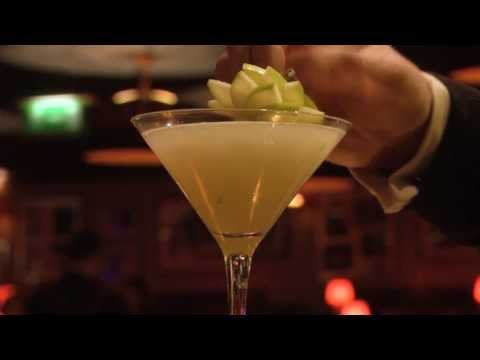 The Ronnie Scott's Late Late Show!

MONDAY - THURSDAY 11pm-3am
FRIDAY - SATURDAY 1am-3am

ENTRY ON THE DOOR (NO PREBOOKING)

£10 Entry, £5 Students (with ID), FREE entry to MU, Club members and main show ticket holders

In 1959, saxophonist Ronnie Scott opened the door to a small basement club in London's west end where local musicians could jam. Today, it is one of the world's most famous jazz clubs attracting packed houses and the biggest names in jazz and popular music and Ronnie Scott's welcoming, stylish setting is also home to London's coolest late night hang.

Each night Monday to Saturday, after the main act, Ronnie Scott's presents the Late Late Show, where some of the UK's finest jazz talents take to the stage for a late night blowing session.
"Andre Allione" Memorial
Among the most talented guitarists on the Italian music scene and recognized as such at the European level, Andrea
had recently returned from a series of concerts in London, including dropping by to sit in at the Ronnie Scotts Late Show "he was proud and pleased," said his friend, bassist, Aldo Mella: "At just 53 years old, a sudden onset of menegitis took his life.Born in 1960 in Pinerolo Italy, Andrea Allione began self-taught to play the guitar by 10 years old, by 25 he'd attended workshops with guitarists like Jim Hall, John Scofield, Joe Diorio, Kevin
Eubanks, Bruce Forman, Gene Bertoncini and followed an advanced course of harmony.His professional life spanned from 1976 across more than 30 years performing in theatres and festivals such as the prestigious Olympia of Paris, the Blue Note in New York and Montreaux.His reputation was given a serious boost when he moved to Trieste in 1986 - where he taught improvisation at the School of
Modern Music – Here in 1987 he was discovered by the great Paolo Conte and also worked for Jimmy Villotti.
From here he collaborated with artists such as Jimmy Owens, Lou Blackbourne, Tommy Campbell, Ray Drummond, John Hicks, Idrees Mohammed, Guido Scategni, Larry Nocella, Miss Dee, Robert Bonisolo, Ziga Golob, Massimo Chiarella, Blanche Dubois, Johnson Righeira, Monica Anderson.
Tonight a memorial concert including some of Andreas original music will be performed by Enzo Zirilli Trio with the great Aldo Mella on Bass and Bruno Montrone on Piano and some special guests.
ENZO ZIRILI
Born in Turin 1965, he started playing drums when he was 8 years old and studied slowly at G.Verdi Conservatory in Turin. He got in touch with jazz music, meeting the great tenor sax Larry Nocella and many others important musicians as Frank Cerri, Benny Bailey, Hal Stein, Low Gianni, Flavio Boltro, Antonio Faraò.
He was in tour with Gloria Gaynor in ' 91 and lately, since ' 96, he worked with the Italian POP-jazz singer Rossana Country house.

At the same Time, he played in many important festivals, theatres and jazz clubs in Italy and Europe with great musicians like Steve Grossman, James Moody, Robert Bonisolo, Luigi Bonafede, George Garzone, Randy Brecker, Moroni Dice, Enrico Pieranunzi, Ares Tavolazzi, Franck Avitabile, Stefano Di Battista, Gary Bartz, Ira Coleman, Larry Schneider, Peggy Stern, Alberto Marsico, Ron Ringwood, Donovan Mixon, Salvatore Bonafede...
At present Time he collaborates with Enrico Pieranunzi in his quintet and trio and with Moroni Dice trio and quartet.