Booking now closed, a few tickets still left on the door.
A celebration of the Maharaja of jazz with two pianos and two different rhythm sections. One is the recreation of OP's drumless trio with John Etheridge on Guitar. The other is the classic trio with drums and bass.
LINE-UP:
Piano: James Pearson and Dave Newton
Guitar: John Etheridge
Bass: Sam Burgess
Drums: Matt Skelton
The term 'legend' can be bandied about rather too often in jazz circles, but there is no danger of over-estimating the status of Oscar Peterson. Regarded by the jazz community as one of the most important, influential and revered pianists of all time, his death in December 2007 was a huge blow to music as a whole, not just to the genre.
His technical dexterity and searching melodies can be heard on over two hundred recordings and earned him seven Grammy awards, but more than this he was admired by jazz lovers the world over throughout a career that lasted over sixty years. Peterson played Ronnie Scott's many times in his day, and for this tribute night the club will keep the music and memory of him alive by bringing together a selection of highly respected contemporary pianists to celebrate his life and works. In these shows there will be two grand pianos set in the traditional way, facing each other. Amongst the performers will be pianists James Pearson and Dave Newton who will be hosting the night with friends and special guests.
Tonight's performance will feature some of Oscar's classic trio composition 'The Canadiana Suite'.
7:15pm: support act
8.30pm: Remembering Oscar Peterson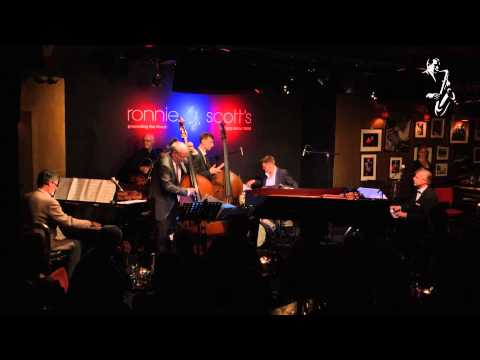 Support: The Ronnie Scotts All Stars
+ support tonight: The Ronnie Scotts All Stars with Special Guest vocalists Emma Smith (Mon) and Natalie Williams (Tues)
Monday's band line up: Alex Garnett (tenor sax), James Pearson (piano), Sam Burgess (bass) and Ed Richardson (drums).
Tuesday's band line up: is Alex Garnett (tenor sax), James Pearson (piano), Sam Burgess (bass) and Chris Higginbottom
The Ronnie Scott's All Stars are comprised of some of the greatest talents on the U.K scene, including some of our most regular performers James Pearson (piano), Sam Burgess (bass) and Pedro Segundo (drums)
James Pearson:-
Musical Director at Ronnie Scott's and the owner of a ferocious piano technique coupled with a sense of musicality rarely heard, James Pearson is one of the most exciting musicians to have emerged from the U.K in the last 25 years. After working with him, the late jazz legend Sir John Dankworth declared: "James Pearson is an exceptionally gifted artist. His masterful playing makes him head and shoulders above the rest of his contemporaries. He shows signs of true greatness".
Sam Burgess:-
Double Bass Despite only being in his early 30's, already Sam is a stalwart of the UK jazz scene. As well as appearing on numerous film soundtracks such as 'Bridget Jones's Diary' and 'Hannibal'. Sam's thumping, pounding, relentlessly driving bass lines have been heard accompanying the likes of Bob James, Billy Kilson, Gary Novak, Joe Lock, Dave Kekowski, Guy Barker, Dave O'Higgins, Pete King, Gareth Williams, Claire Martin, Jim Mullen, Alan Barnes, Tim Whitehead, John Horler, Gwyneth Herbert, John Dankworth, The BBC Big Band and Robbie Williams.
Pedro Segundo:-
At 22 years old Pedro Segundo, Portuguese drummer joins the James Pearson Trio at Ronnie Scott's Jazz Club.
Born and raised in Lisbon, picked up the drums seriously at the age of eight starting studying classical percussion a year later. In June 2011 he graduates from Guildhall School of Music and Drama in Timpani and Classical Percussion. His musical ability combines a blend of styles creating a unique sound on the drum set. He has played regularly with Dennis Rollins, Femi Temowo, Mário Franco, Cleveland Watkiss and many other artists touring in festivals all around the globe.
Other regular performers include:
Dave Ohm (drums), Natalie Williams (vocals), Alex Garnett (sax), Nigel Price (guitar), Steve Rushton (drums), Polly Gibbons (vocals), Alistair White (trombone), Gary Baldwin (hammond), Al Cherry (guitar), Matt Home (drums), Alan Barnes (sax), Ralph Salmins (drums), Arnie Somogyi (bass), Mark Smith (bass), James Nisbet (guitar), Pete Long (sax), Gerard Presencer (Trumpet), Dave O'Higgins (sax), Alec Dankworth (bass), Steve Fishwick (trumpet) and others...
To find out more, please go to:
www.myspace.com/thejamespearsontrio