Booking now closed, a few tickets still left on the door.
This promises to be a very special evening with 2 top headline acts for the price of one! First up: Paris-based singer China Moses, the daughter of Jazz legend Dee Dee Bridgewater, her mother's talent has rubbed off on her threefold. China has been described as having a magically haunting voice, and after her debut here last year we have had huge demand to bring her back. On the other side, Nathan Haines, the internationally renowned New Zealand saxophonist, composer, producer, bandleader and vocalist with a body of work in multiple styles stretching back for over two decades, brings his latest project to the Ronnie's stage - always a club favourite!
CHINA MOSES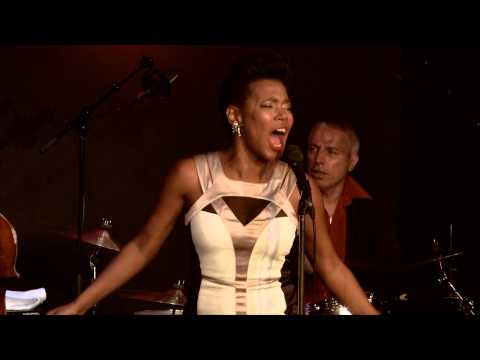 China is a woman of the new millennium. Born in the United States and raised in France, she is multi-dimensional in her pursuits. As a professional vocalist, songwriter, music producer, television and radio host, China recently released her fifth studio album, "Crazy Blues", in conjunction with a licensing deal between Universal Music Group International and her own production company, MadeInChina Productions.
NATHAN HAINES
Nathan Haines - sax/flute/vocals, Vanessa Freeman - vocals, Mike Patto - keys/vocals/musical director, Leon Stenning- guitar, Daniel Crosby - drums, Ernie McKone- bass
"A LUSH, OCCASIONALLY DOWNRIGHT SUMPTUOUSLY SENSUOUS SOUND" –CHRIS PARKER, LONDON JAZZ NEWSEGUILING MUSIC" – BRUCE LINDSAY, ALL ABOUT JAZZ
"THIS IS AN INSPIRED COLLECTION OF SONGS, THAT YOU WILL KEEP RETURNING TO AGAIN AND AGAIN"
– 9/10 ALAN ANTHONY JONES, PRESS ASSOCIATION, REVIEWING "THE POET'S EMBRACE"
Nathan Haines is an internationally renowned saxophonist, composer, producer, bandleader and vocalist with a body of work in multiple styles stretching back for over two decades.
"The Poet's Embrace" was released on Warner Classics and Jazz in the UK to excellent reviews earlier this year, and after last years two sell out nights at Ronnie Scotts, Nathan presents his next band with an expanded line-up and a set or originals and favourites.
Producer Mike Patto on keys will join UK soul sensation Vanessa Freeman - both of whom have been long term collaborators and band members featuring on Nathan's extensive back catalog including the classic "Sound Travels" and "Squire for Hire" albums.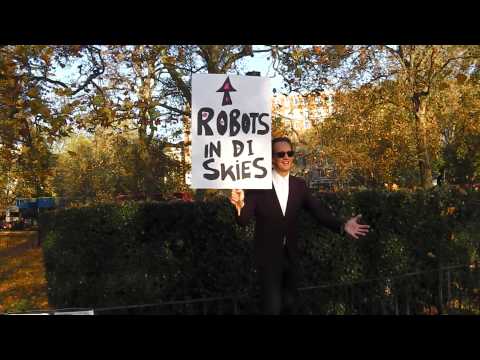 BIO
CHINA MOSES
"Like her mother, Dee De Bridegwater, Moses has charisma to spare" - The Times

"Moses frequently shines. What a Little Moonlight Can Do, made famous by Billie Holiday, was stupendous" - Cabaret Scenes
"China Moses, with a sweet yet powerful voice reminiscent of Ella Fitzgerald, did justice to old favourites like What A Little Moonlight Can Do, and Parlez-Moi d'Amour" - London Jazz News
"Dee Dee Bridgewater¹s daughter, she has a similarly incisive voice, powerful swing and high-voltage personality" - Evening Standard
CHINA MOSES, daughter of Dee Dee Bridgewater and director Gilbert Moses, has been steeped in music and the theatre world since she was a child. Exceptionally gifted, she released her first single Time (1996) at the age of 16 along with her first video directed by Jean-Baptiste Mondino. This success was followed by three albums: "China" (1997), "On Tourne en Rond" (2000) and " Good Lovin' " (2004), turning her into a force to be reckoned with on the French R' n' B scene. Her albums saw her work with Swedish hip hop label Breaking Bread as well as renowned names like DJ Mehdi, Diam's, Karriem Riggins, Guru, Anthony Marshall and sound engineer Bob Power. In 2008 her curiosity led her on an adventure with a metal/soul band that experimented with a fascinating fusion of rock, funk and hip hop (Sound Good To You) in a quest to discover new sounds. She did the voice over for Princess Tiana in the French version of Walt Disney's film The Princess and the Frog (2009). She also sang on André Manoukian's "So in Love" album, recording several songs including the title track. With that old saying sharing is caring close to her heart, she loves to share her passion for music by appearing on music channels such as: MCM (1999-2001) and MTV France (2004-2011). In 2011 she joined the team for the 8th season of French TV show Le Grand Journal on Canal+ which she left in July 2012. Since October 2011 she has been presenting Jazz Radio's Made in China programme which airs Mondays to Fridays from 7 to 8pm. In a bid to manage her diverse activities as an entertainer, China launched her own production company in 2008 called MadeInChina Productions.
The career of pianist Raphaël Lemonnier on the other hand has always been focused on jazz. He made his debut at the age of 16 with the Nimes Big Band under the direction of Jeff Gilson and then went off on tour for a month to New Orleans with Labory's Creole Jazz Band. He developed a passion for boogie-woogie which he studied with Philippe Lejeune. The expert teaching he received by Philippe Duchemin also helped to open up wider jazz horizons. With his heart set on living his passion for jazz to the full, Raphaël hotfooted it to New York in 1997. He played in some of Manhattan's top clubs and became one of a rare species of French students who played with pianist Jaki Byard (who recorded with Charlie Mingus & Eric Dolphy…). As a tribute to Erroll Garner (one of his main influences along with Oscar Peterson, Earl Hines and Count Basie) he recorded his first album entitled Raphaël Lemonnier Jazz Trio (1997). Upon his return to France, he worked on musical notation with Yvan Jullien and participated in a number of festivals (Nimes Jazz Springtime, Jazz in Montauban, Tangier Jazz Festival…). His activities also included composing music and jingles for TV channels LCI and ARTE. Far from remaining confined within the strict boundaries of jazz, his music became enriched by diverse influences as a result of different and positive encounters with other musicians, including a collaboration with Flamenco guitarist Gregorio Ibor-Sanchez that led to a composition about the Spanish War. He also performed with songstress Camille at the Café de la Danse in Paris. That's where he met China Moses, one of Camille's backing singers. Something clicked between them and they created a show called "Gardenias For Dinah", a tribute to their mutual idol Dinah Washington. She was the inspiration for the album This One's For Dinah which was released in 2009 by Blue Note and given a unanimous, big thumbs up by the critics.
Her latest, Crazy Blues, is a project that features China as both vocalist and producer. It was conceived as a tribute to some of the Great Dames of Blues and Soul whose careers have fascinated China over the years. They include Dinah Washington and some of her precursors and peers: Mamie Smith, Helen Humes, Lil Green, Ma Rainey, as well as stars like Esther Phillips, Nina Simone, Janis Joplin, Etta James, Ann Peebles and Donna Summer. This project was not without its challenges. If you walk cautiously down a musically majestic pathway marked by sublime masterpieces from the past, sung by exceptional musical greatness and the splendour of a bygone musical era you risk being the centre of unflattering comparison, a bit like being an amateur painter in a museum reproducing great works of art without revealing any secrets. To avoid this trap China Moses and Raphaël Lemonnier decided to exploit the resources provided by their own personal journeys marked by discovery, musical encounters and passion without worrying too much about labels or being confined by specific genres. Therefore the songs veer from the originals with an innovative twist on composition and arrangements by Raphaël Lemonnier – who sometimes incorporates a Wurlitzer piano. As well as utilising the skills of musicians well versed in this type of exercise, they added horn orchestrations by Francois Biensan to bring a breath of fresh air to Why Don't You Do Right, a classic by Lil Greene with a memorable version by Peggy Lee; Crazy Blues by Mamie Smith which kick-started the trend for blues singers, Cherry Wine, the duo with Sly Johnson, originally sung by a young Esther Phillips, and Donna Summer's hit Hot Stuff. With the same spirit in mind, You're Crying is performed on this album using a string section – arranged by Jean-Claude Ghrenassia – that does not appear in Dinah Washington's version. Other songs on this album include the iconic Work Song by Nina Simone; Closing Time, a duo with Hugh Coltman, who also penned the words put to music by Raphaël, a song that brings the atmosphere of a bar at the end of the night to life and The Mailman The Butcher and Me, an original composition by China and Raphaël dedicated to different men evoked in the blues scene such as the doctor in Dr Feelgood, the dentist in Long John Blues and the TV repair man in T.V. Is The Thing This Year. An agile rhythm section backs the time-honoured and talented performances of a range of soloists. And to top it off there's China Moses, with her wonderful voice. Her growing confidence is evident in the authority of her performance of Resolution Blues by Dinah Washington, You're Crying (embellished by an exquisite solo by Luigi Grasso), the joyful dynamism of Etta James's I Just Wanna Make Love To You and coy emotion of Just Say I Love Him immortalised by Nina Simone with a fabulous trombone intro played by Bastien Ballaz.
In short, by favouring spirit over form, these interpretations are a million miles from being a simple copy of the original. Along with these album songs, other songs have been recorded specifically for stage performances such as: Kitchen Man by Bessie Smith, the Empress of the Blues, Today I Sing The Blues by Helen Humes and Aretha Franklin and Love Me Or Leave Me sung so memorably by Billie Holiday. And that's because China and Raphaël prefer nothing more than to perform live in front of an audience surrounded by their musicians. 'We have been on tour to India, Japan and Montreal,' she says 'We opened for on B.B. King and Dionne Warwick. Our stage performances are organised like a show. I love to tell stories, I see myself as a jazz storyteller and I like to make sure that people smile in between songs.' A wonderful programme indeed.
NATHAN HAINES
Nathan Haines is an internationally renowned saxophonist, composer, producer, bandleader and vocalist with a body of work in multiple styles stretching back for over two decades.

2012′s "The Poet's Embrace" – Nathan's first analog acoustic quartet album recorded and released in New Zealand and recently awarded Jazz Album of the Year – was released in June on Warner Classics and Jazz in the UK, France and Germany, and the follow-up album "Vermillion Skies" recorded in a similar fashion but with the addition of Nathan on vocals is due for release in Australia in July 2013 after a very succesful initial release in New Zealand in March 2013.

The eldest son of jazz bassist Kevin Haines, Nathan was born into a very musical home on the North Shore of Auckland in New Zealand. Along with guitarist brother Joel, the pair alongside their father were playing major international Jazz Festivals in New Zealand by the mid 80′s.

Nathan left for studies in New York in 1991 which immersed him in the worlds of jazz, hip-hop and latin musics, all of which were to become a big part in the bands he went on to later form, and influence the records he would make.

In 1993 UK based DJ Gilles Peterson spotted Nathan playing at Auckland legendary Cause Celebre nightclub, and suggested to the then MD of Polygram records NZ that he should be signed – which he duly was. 1994 saw the release of the ground breaking "Shift Left" album by Nathan – his first as a solo artist – which blended live rhythms with analog synthesisers, strings, vocals, and turntable scratching. This album won New Zealand Jazz Record of the Year, and was certified Gold, though the final sales figure was double that. It was also released in the UK on the Verve label in 1995.

However restless with life back in New Zealand, Nathan moved to London in 1995 (his present home) to join up with DJ Roy the Roach, playing live saxophone over Roy's deep house sets. Nathan also played with Paul 'Trouble' Anderson at the legendary Loft sessions in Camden for three years, which put Nathan in touch with many visiting American Dj's – some of whom years later he would go onto record with.

In 1997 Nathan and drum and bass producer A-Sides (Jason Cambridge) formed the experimental cross-over production duo Sci-clone which turned out jazz inflected dance music for successful independent labels such as Metalheadz and Reinforced – as well as gaining an international reputation for unique, beautifully crafted drum and bass that was musical as well as hard hitting on the dancefloor.

Through the late 90′s Nathan eventually teamed up with West London based producer and DJ Phil Asher and their two albums "Sound Travels" and "Squire for Hire" for dance label Chillifunk established the pair as an internationally recognised force that blended jazz harmony with dance rhythms and a hip-hop sensibility.
Nathan also started regularly gigging with US soul legend Marlena Shaw who sung the title track from "Squire For Hire" – propelling the tune into the record boxes of DJ's the world over.
Other collaborators on the album included UK soul diva Vanessa Freeman, Damon Albarn in his D-2 Gorrilaz guise, US poet Rich Medina, and the best of the UK's musicians and singers.
After the success of this album Nathan guested on hundreds of records including Jamiroquai (2005′s Dynamite), 4 Hero, Mark de Clive Lowe, Reel People and with Italian pianist Marco di Marco. He also recorded a jazz album with the New Zealand Symphony Orchestra with arrangements by the Grammy Award winning Alan Broadbent, and successfully did a sell-out concert theatre tour in New Zealand which saw tens of thousands experiencing Nathan's music alongside the magnificent ninety plus Symphony Orchestra conducted by Hamish McKeich.
Nathan also played many of the worlds jazz festivals and clubs including the North Sea Jazz Festival, London's Jazz Cafe and Ronnie Scotts, and the Tokyo Blue Note.

Long term collaborator and keyboardist/producer Mike Patto teamed up with Nathan in the mid 2000′s and the pair made several records together, culminating in the analog straight to tape album "The Poet's Embrace" released in New Zealand in 2012, and in the UK on Warner Classics and Jazz in early 2013. Nathan and his band played two sell out nights at Ronnie Scotts in late 2012, which also saw New Zealand pianist Kevin Field join the band – a first for the pair performing together outside New Zealand even though they had shared the stage since the late 1980′s.
"The Poet's Embrace" saw Nathan return to his jazz roots and has been heralded by critics and musicians internationally as one of Nathan's finest releases showcasing his unique brand of tenor playing – something which may have been hidden on previous records – but which is very much to the fore on this album.

Mike Patto's production and recording skills also shine brightly on the release – originally intended for vinyl but available digitally as well – and the record was recorded straight to a late 1950′s two-track Ampex tape machine with no mixing or overdubs. This style of recording is virtually un-heard of in the modern age, and have brought the pair a certain type of notoriety as those in pursuit of "the sound".

The pair collaborated again for "Vermillion Skies" which debuted at number five in the New Zealand national charts in March and has gone on to out sell "The Poet's Embrace". Also released on limited edition vinyl, the record features Nathan singing on two vocal tracks, plus the addition of a six-piece horn section.