Booking now closed, a few tickets still left on the door.
Line up confirmed: Lucy Randell – vocals, percussion; Mark Adelman – keyboard; Anders Janes – electric double bass; Dominique Metz- drums, vocals & Stewart Curtis – saxophones, flute, clarinet

'truly blew me away' – Music Editor of 'The Independent', London, UK
Jazz Dynamos bandleaders Mark Adelman and Anders Janes met while working with Ronnie Scott's favourite, Ray Gelato - first in the legendary Chevalier Brothers, then in Ray's current band, the Giants.
Between tours, which took in major jazz festivals such as Montreux and Nice, and performances at the world famous Carnegie Hall, Mark, Ray and Anders (a.k.a. Clark Kent in this former musical life) set up Jazz Dynamos. However, as Ray became busier with his own band it was decided to look elsewhere for a lead vocalist.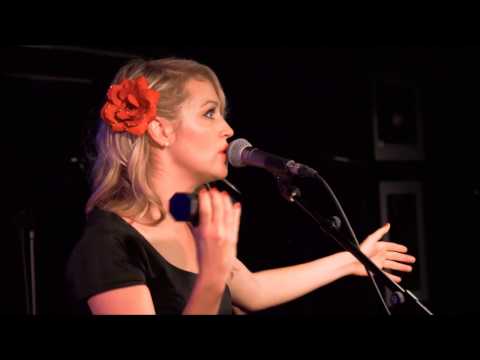 Over the years some of the premium vocalists from the UK and further afield have worked with the band and Jazz Dynamos are now delighted to present one of the very finest, Lucy Randell.
Following her experience of working with Damon Albarn's Gorillaz, plus some of the UK's leading drum and bass artists, Lucy brought with her an ability to perform any type of music, facilitating Jazz Dynamos desire to spread their musical wings and in so doing, to create an eclectic and distinctive repertoire.
With Lucy fronting the Jazz Dynamos for the last 5 years the band have remained in high demand all over the world, performing at clubs, festivals and private events for, amongst others, British and Hollywood Royalty!
The addition of their top French drummer Dom Metz (Glenn Miller Memorial Orchestra) plus special guest Stewart Curtis on saxophone, flute and clarinet make this a show not to be missed.
Performing music from the last 80 years Jazz Dynamos transform songs - mixing jazz and swing with bossa, samba, and contemporary pop music (occasionally all at the same time!) and, following their 3 previous sold out shows, look forward to returning to Ronnie Scott's with their unique musical mix on February 19th.