We have now sold out of our pre-allocation, you can still get tickets on the door - simply show up at doors open time.
From Monday to Saturday and following the main act, Ronnie Scott's presents UK's finest talents in the Late Late Show. A late night 'blowing session' where invited guests and musical celebrities such as Stevie Wonder, Esperanza Spalding, Marcus Miller, Robert Glasper, Lady Gaga, Christian Scott etc who happen to be in town are showcased – you never know who might drop by! Doors 11pm (weekdays) & 1am (weekends).
Tonight, the Late Late Show presents… QUENTIN COLLINS Quartet!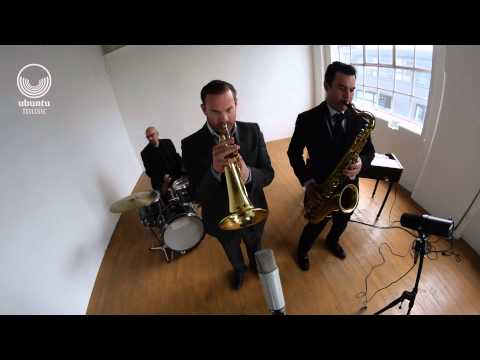 "A trumpeter whose style is a sizzling update of the Morgan/Hubbard approach" MOJO Magazine
For two decades, Quentin Collins has established himself as one of Europe's top up-and-coming trumpeters, having worked with a plethora of internationally renowned artists across many genres. Among the jazz musicians he has worked with are Gregory Porter, Roy Hargrove, Kyle Eatswood, Fred Wesley, Troy Miller, Tim Garland just to name a few.
Artist Website: http://www.quentincollins.com/
Featuring:
QUENTIN COLLINS - trumpet/flugelhorn,
Ashley Henry (keys), Daniel Casimir (bass), Shane Forbes (drums)
Click The Video Below For A Taster Of The Late Late Show (actual band on the night varies!)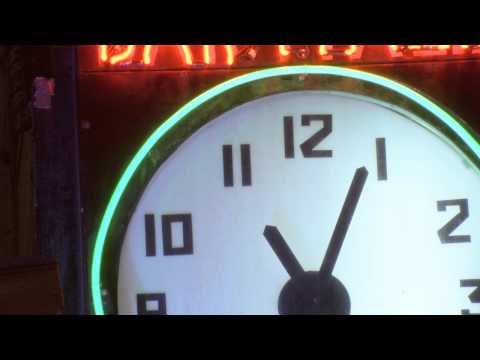 "We haven't had anything like this in New York for over twenty years". Wynton Marsalis

The Ronnie Scott's Late Late Show!

MONDAY - THURSDAY 11pm-3am
FRIDAY - SATURDAY 1am-3am

Entry: £10 in advance, £12 on the door, £6 Students/MU (with valid card), FREE entry to club members and main show ticket holders

In 1959, saxophonist Ronnie Scott opened the door to a small basement club in London's west end where local musicians could jam. Today, it is one of the world's most famous jazz clubs attracting packed houses and the biggest names in jazz and popular music and Ronnie Scott's welcoming, stylish setting is also home to London's coolest late night hang.
QUENTIN COLLINS
For two decades, Quentin Collins has established himself as one of Europe's top up-and-coming Jazz/Commercial trumpeters, having worked with a plethora of internationally renowned artists across many genres.

In the commercial sphere some of the artists Quentin has played & recorded with include Basement Jaxx (touring 1999-2001 and recording on releases such as 'Do Your Thing'), Craig David (Touring 2007-2009), Beverley Knight (touring 2007, including supporting + performing with Prince at O2 Arena), Girl's Aloud ('Out Of Control' 35-date arena tour + DVD 2009), Alicia Keys, Boy George, Tinie Tempah, Mark Ronson, Omar, Prince, Leona Lewis, US3, Hamish Stuart, Eric Robeson, Frank McComb, Englebert Humperdink (World Tour 2011), Terri Walker, Noah & The Whale, Duffy, Jeff Beck, Lulu, Roy Ayers, 4Hero, Carleen Anderson, Lemar, Braund Reynolds, Jocelyn Brown, Natalie Williams, Noel McKoy, Paloma Faith, Steve Howe & SunlightSquare.

Among the jazz musician's he has worked with are Tony Kofi, Jean Toussaint, Joel Frahm, Jason Rebello, Gregory Porter, Will Vinson, Roy Hargrove, Fred Wesley, Liane Carroll, Gwyneth Herbert, Kyle Eastwood, Phil Robson, Ingrid Laubrook, Troy Miller, Andrew McCormack, Jim Hart, Renato DAeillo, Andrea Pozza, Mulatu Astatke, Cleveland Watkiss, Nick Vayenas, Jonathan Gee, Mark Lockheart, Mornington Lockett, Dennis Rollins, Tim Garland, Norma Winstone & Ray Gelato to name but a few.

In 2007 Quentin released his debut solo album "If Not Now, Then When?" on SunlightSquare Records to much critical acclaim. Jazzwise magazine called it an "Intensely impressive debut" whilst The Guardian said "(Booker) Little's harmonic adventurous & (Alex) Sipiagin's rich tone can both be heard in Collins' sound on this vigorous set." MOJO magazine, who voted the record one of it's top ten jazz albums of 2007 said "superb debut from a trumpeter whose style is an update of the Morgan/Hubbard approach." Full reviews can be seen in the "Gallery & Reviews" section.

Quentin currently co-leads QC/BA, a Hammond-organ quartet with tenor sax titan Brandon Allen. QCBA were the house band for the successful Jazz-Dance residency "Jazz On The Road" in London during 2008 & also for 'The Late Set' residency every friday over a 6 month period during 2010 at 'The Last Days Of Decadence' in London's hip Shoreditch district.

They then ran a follow-up monthly residency at The Hideaway called 'The LateSet Sessions'. Special guests included Soweto Kinch, Antonio Forcione, Hamish Stuart and Omar. The collaboration with Omar in particular has led to regular gigs across the UK and Europe.

The QC/BA Quartet released their debut album 'What's It Gonna Be?' in May 2011 on Sunlightsquare Records to great critical acclaim. Jack Massarik in the Evening Standard wrote:

"This talented quartet get the full five stars, not only for performing brilliantly here but also for playing the type of jazz few can master - namely bright, tuneful neo-bop originals that swing from start to finish."

They undertook a hugely successful Jazz Services funded 30+ date tour of the UK and Europe throughout the Spring 2012, starting in Febuary and running to June, at venues including The Forge and King's Place in London + Victoria Hall in Settle, Yorkshire & Turin + Bologna in Italy. All dates are listed in the Gigs section.

QC/BA were one of the headline acts at the Scarborough Jazz Festival in late September 2012. Their concert was broadcast in full, later in October on Radio 3's Jazz Line-Up.

Quentin's past projects include his work with exciting contemporary group The Transatlantic Collective (see links section). As an original member Quentin toured internationally with them for three years running & recorded on their debut album "Traveling Song" on Woodville Records.

Since 2011 Quentin has toured with the Kyle Eastwood band. Summer gigs have included a double bill with the Marcus Miller band at Jazz In Marciac, which was shown live on Mezzo Channel across Europe.

Kyle Eastwood released "Time Pieces" worldwide in April 2015 on Jazz Village as a follow-up to 2013's highly acclaimed release 'The View From Here'. Quentin features heavily as a performer & composer on both albums.

The K E band were featured on Live From Abbey Road autumn 2012, which was broadcast on Channel 4. The K E band were also one of the headline acts at the 2012 Shanghai Jazz Festival in October 2012.

More recently Quentin has been turning his hand to the role of producer, both in his own projects as well of others. In autumn 2013 he was asked by up-and-coming artist Noemi Nuti to co-produce her debut release 'Nice To Meet You' which features her own co-written material (with Andrew McCormack to the fore as co-writer) and some songs from the standard Brazilian repertoire. This will be released in March 2014 on Ubuntu Music to be followed by a nationwide tour including a release party gig at London's prestigious Pizza Express Jazz Club on March 26th 2015.

Quentin is also committed to education. He has been the brass teacher on the annual Dordogne Jazz Summer School since it's inception in 2001.
He also teaches regular combos at Trinity Laban Conservatoire of Music and Dance as well as masterclasses and workshops across the UK and beyond.