Booking now closed, a few tickets still left on the door.
A return for the award-winning Tingvall Trio. Led by Swedish composer/pianist Martin Tingvall, the group has achieved chart success with albums in Sweden and Germany. The music is rock-tinged and EST influenced featuring power-house chords and hooks-a-plenty for what looks to be a pulsating show.
Line-up: Martin Tingvall - piano, Omar R Calvo -bass and Jurgen Spiegel - drums.
www.youtube.com/tingvalltrio1 www.facebook.com/tingvalltrio
Over the last 10 years Tingvall Trio has evolved into an unparalleled success story for 'Jazz made in Germany'. What was once a rough & tumble band from St. Pauli, Hamburg's equally rough & tumble quarter for amusement of all kinds, is now regarded as one of the premier German export hits in its genre. And it's certainly no coincidence that this ensemble has managed to unite different generations of listeners behind its musical concept so well that even today's media‐inundated young audience has been regained for Jazz.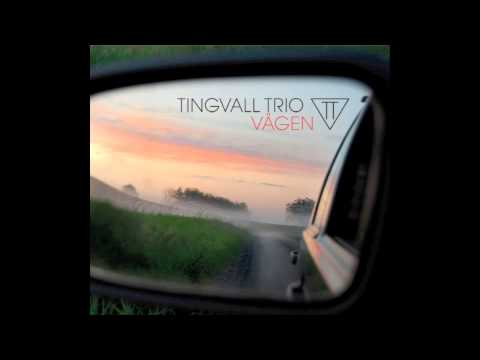 A brief summary: 3 ECHO JAZZ awards as Ensemble of the Year or Live Act of the Year, 5 JAZZ AWARDS respectively for more than 10,000 units of recorded audio media sold in Germany for each of their 5 studio albums thus far (SKP 9057 Skagerrak, SKP 9077 Norr, SKP 9087 Vattensaga, SKP 9107 Vägen, SKP 9137 Beat), live appearances in almost 30 countries, enthusiastic feedback in magazines such as Jazzwise (UK) and Jazz Life (Japan), not to mention newspapers & periodicals such as El Pais (Spain), DIE ZEIT (Germany), DER SPIEGEL (Germany) or La Stampa (Italy), and last of all, a No. 1 ranking for "Vägen" and No. 4 for the live album "In Concert" (SKP 9127) on the German Jazz Charts.
This is the first studio album after a 3‐year intermezzo. Simply entitled "Beat". As the name implies, a terse symbol for the time signatures that have fuelled Tingvall Trio on its way: catchy melodies, brilliant ensemble playing, no inhibitions about rubbing shoulders with popular music. Jazz that reaches audiences' hearts and flirts using all the dynamics at a Rock band's command. Once again the trio has banked on Stefano Amerio, 'house recording engineer' for ECM and grand master at his ARTE SUONO studio in Udine, Italy, to capture these pieces of music, all of which have once again been composed by Martin Tingvall.
Spiegel.de "Playful yet intelligent and full of power behind it."
STERN "The loveliest symbiosis of tranquil calm andracing speed."
Jazzwise: "They are all about expression and emotion– clearly a new force."
Financial Times: "One of Europe's leading jazz trios …an elementary listening experience."
DIE ZEIT: " They are bewitching Europe with their melodies."
Guardian:"Lively"
To claim that the world has plenty of Jazz piano trios at hand is no exaggeration: in recent years the basic classic combo has been experiencing a resounding revival.
Yet a thorough look among the current touring trios for the essence of this'movement' – when it comes down to audience acceptance and having an
unmistakable sound all their own – Tingvall Trio from Hamburg stands out on an international scale.
With concerts in more than 30 countries, a full measure of accolades including theECHO JAZZ as "Ensemble of the Year" and "Live Act of the Year", Jazz awards in Gold for each of the trio's studio albums, No. 1 on the Jazz charts and even high rankings on the Pop charts, their popularity has attained a level usually reserved for current Pop bands. Just recently Tingvall Trio was accorded the honor of playing two trial concerts to test the acoustics at the newly inaugurated Elbphilharmonie concert hall in Hamburg. Appearances in 2017 will follow.
Three years after the success of "Beat", the long-­awaited long-­player "Cirklar" is ready to be released. Martin Tingvall, pianist, hymn writer and the man who gave the band its name, comments on the new compositions: "The songs always kick things off for us. With this album I've tried to compose in a way that points out new directions to us. We're testing new forms of expression, but at the same time we naturally want to be recognized as the Tingvall Trio. This time the music is clearly the boss, not the trio."
However the songs may sound when Martin Tingvall pens them – certainty doesn't emerge until the end of the day when Omar Rodriguez Calvo (double bass) and Jürgen Spiegel (drums) join him in approaching a new composition. Each piece a struggle, a game, a drama that revolves in circles ("Cirklar") until it's 'done'. The guiding lines: the stories that life presents us with and the very personal, verydifferent perception of what has been experienced, depending on the person's phase in life. Martin Tingvall: "Ever since I had kids I've had the feeling – and I'd say that's true of all parents – that there's basically not a minute left just for me.
Sometimes it seems as if time is slipping away between my fingers." One of the pieces on the new album is called "Bumerang". A song that begins with mighty drumbeats and drives ahead, followed by a musical phrase repeatedly 'cast' toward the listener like surf against the shore before finally vanishing. Playing with no end, music going full circuit.
"Sometimes the contradictions in perceiving time seem so strange to me," Tingvall establishes. "My parent's generation is getting old now. Their clocks tick to a completely different rhythm. In contrast to my hectic everyday life, to me it's like it's almost unreal."
A perception found in the ballad "Evighetsmaskinen" ('Eternity Machine'). Not at all typical of the trio, a song comprised of nearly meditative sounds and rhythms thatappears to lead straight into eternity.
As for "Cartagena", "De Gröne Hotellet" and "Skanesk Blues", despite the many occasions on this album where the trio's new sounds are going to surprise listeners -­ when push comes to shove, it's distinctively Tingvall.
"Cirklar" might turn out to be the trio's musically most diverse album to date. As early as this summer fans will get a chance to experience this first hand at festival appearances such as Jazz Baltica, Kulturzelt Kassel or Palatia Jazz, before the trio commences an extensive tour. Netherlands, France, Austria, Switzerland, Poland, Italy and of course Germany are already scheduled.